August Newsletter 2020

Sign Up to receive Dohne Newsletters – Click Here
Sign Up to become a Dohne Member – Click Here
Full Newsletter – PDF Copy
Annual General Meeting
In light of COVID-19 travel restrictions the Council has resolved to hold the 2020 Annual General Meeting by Zoom Teleconferencing on Friday 28th of August at 1.00 pm Australian Eastern Standard Time (11.00 am Western Australia, 12.30 pm South Australia) rather than in Western Australia as earlier advertised. Council encourages all members to join the AGM remotely, and make the most of being able to attend without having to travel.
Attendees will be required to download the Zoom app onto their device (mobile phone, tablet, laptop, computer) in order to participate in the meeting on the 28th of August.
For more information contact Cameron Hills 08 8210 5229 .
Dohne Sire Evaluation Trial
The Association's Dohne Sire Evaluation Trial Committee is excited to invite Stud members to nominate sires for the 2021 Coonong Dohne Sire Evaluation Trial. The Committee is confident that this project will be important to the development of our breed in Australia, and are pleased to be working with the Australian Merino Sire Evaluation Association on this trial. The Committee would also like to acknowledge the enthusiasm of the site hosts; Tom and Sophie Holt of Coonong Station.
For more information contact Cameron Hills 08 8210 5229 .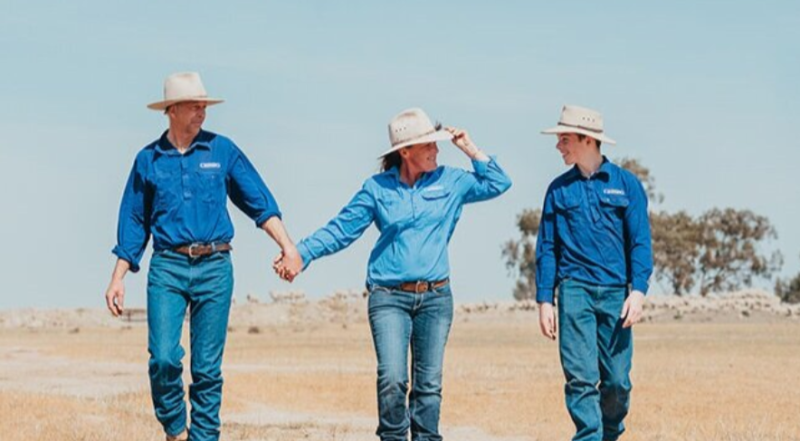 Coonong Station, Tom, Sophie and son Thomas Holt
COVID Safe Protocol – Ram Sales
Let's keep everyone safe this ram selling season and stop the spread. Dohne studs will be making sure they have their COVID Safe protocol in place.
All studs and selling agents should be aware of the most current guidelines for their state.
State Guidelines – https://www.safeworkaustralia.gov.au/
Create a COVID Safe Plan – https://www.covid-19.sa.gov.au/recovery/create-a-covid-safe-plan
For all people attending these sales please make sure you follow the COVID Safe protocols. If you are unable to attend the sale due to COVID-19 please contact the stud owner, so that you can come to an arrangement with the stud.

Upcoming Ram Sales
All members are reminded to be fully compliant before their ram sales commence for 2020.
This includes ADBA membership, Sheep Genetics membership, Brucellosis accreditation as well as all outstanding accounts with the ADBA being settled. Council appreciates your compliance to the Association and wishes all members well in their upcoming sales.
The Dohne Handbook and the current Dohne Journal are great promotional items that cover all aspects of the Dohne breed.
View and share these with clients by email and/or social media platforms.
Dohne Journal        Dohne Handbook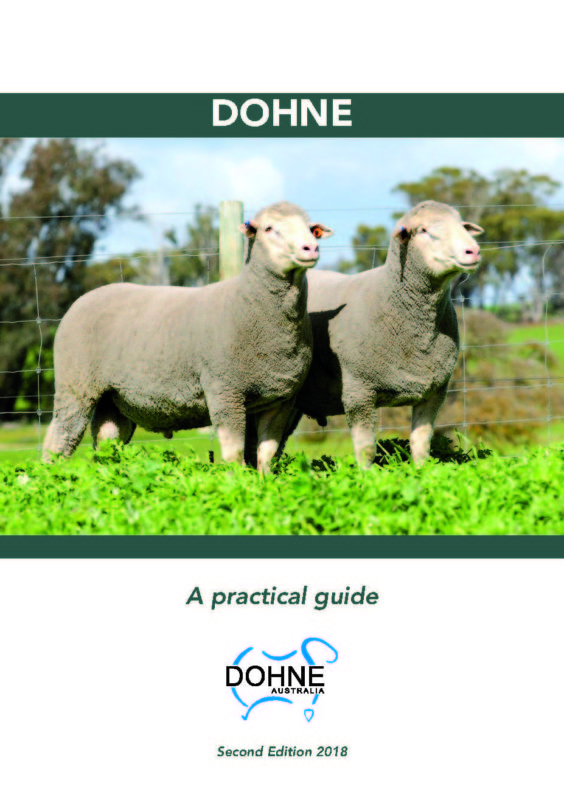 General Photos and Videos plus Commercial Stories 
The National Promotions Group is always on the lookout for general Dohne photos and videos plus good stories for our annual Dohne Journal and Social Media content. If you know of any commercial breeder that would be interested in telling their story, please email their contact details to .
It is important as a breed to promote all attributes of the Dohne and how they perform against other breeds and in different regions of Australia.