Christmas Newsletter 2019

Sign Up to receive Dohne Newsletters – Click Here
Sign Up to become a Dohne Member – Click Here
Full Newsletter – PDF Copy
Councils' Year in Review
Congratulations on the successful ram sales conducted across the country especially considering the drought much of Australia is and has experienced. Nationally rams sold at auction to a top of $13000 and an 82% average clearance rate.
In some areas wool producing breeding ewes are down to 10-12% of the normal numbers. The drought has had a significant affect on the national breeding flock and if it continues the industry is in danger of losing markets from sheer lack of supply.
The Dohne has performed where expected in the Balmoral Merino Lifetime Productivity trial, trait leading in:
Weaning Weight
Post Weaning Weight
Pre joining condition score
Eye muscle and Fat
Conception
Litter size
Number of lambs weaned
Fleece rot resistance
Breach wrinkle and breach cover
Leg conformation
In recognition of our standing within the sheep industry, last month I was invited, as the ADBA representative, by AWI to join a National Wool Consultation Group. This group's charter is to provide avenues to ascertain woolgrower and industry priorities for a 10 year industry plan.
On a sad note, in November this year we lost one of our founding members, Rob Farrow of Babirra Stud , Stansbury SA. Rob was an honest and passionate sheepman who will be missed. Condolences are extended to Marg, Craig, Lynda and family.
Christmas break – The secretary office will be closed for Christmas holidays starting Monday 23 December 2019 and reopening Monday 6 January 2020.
Best wishes for Christmas and the New year and I look forward to catching up with members at the forum in early February.
John Nadin – ADBA President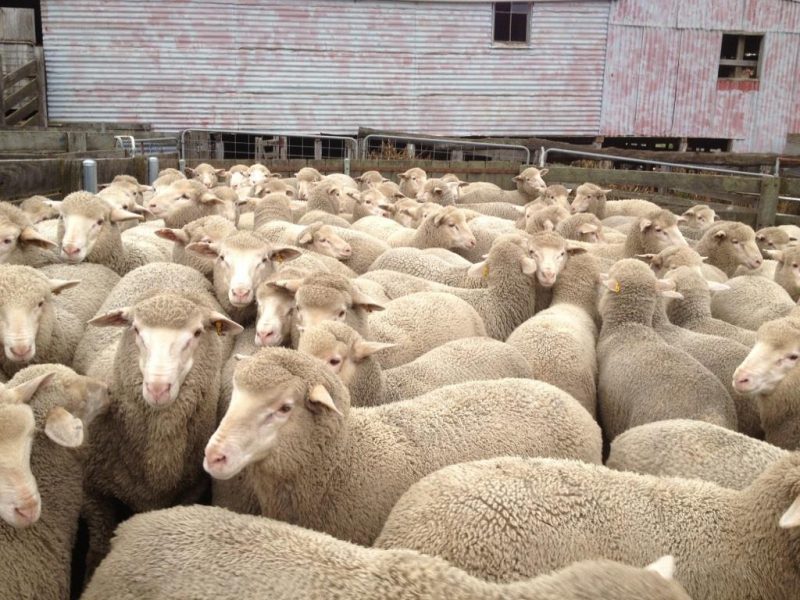 States' Year in Review
Victoria
Victorian auction results saw a doubling of the previous years top price with Macquarie Dohnes receiving $13000 for a Stud Sire at the Ballarat Invitational Sale, whilst Koonik attained the top on-property price of $3250
Although clearance rates were slightly down on the previous year, from 165 to 160 , clearance percentages rose by 2% and average prices rose by a massive 39% to $2163.
Weather wise, the Spring/Summer/Autumn period until the1st of May saw drought conditions for most of Victoria and Tasmania. Since then the bag has been mixed, with the Millewa recording the worst event on record whilst Gippsland in many places has recorded the worst 2-year event on record. Southern and Eastern Tasmania are marginally better whilst the Wimmera, Southern Mallee and Central range from below average to good. The South-West and Northern Tasmania are recording one of their best ever seasons with enough hay to ease the New South Wales supply squeeze.
Have a Very Merry Christmas and Happy New Year.
Murray Rogerson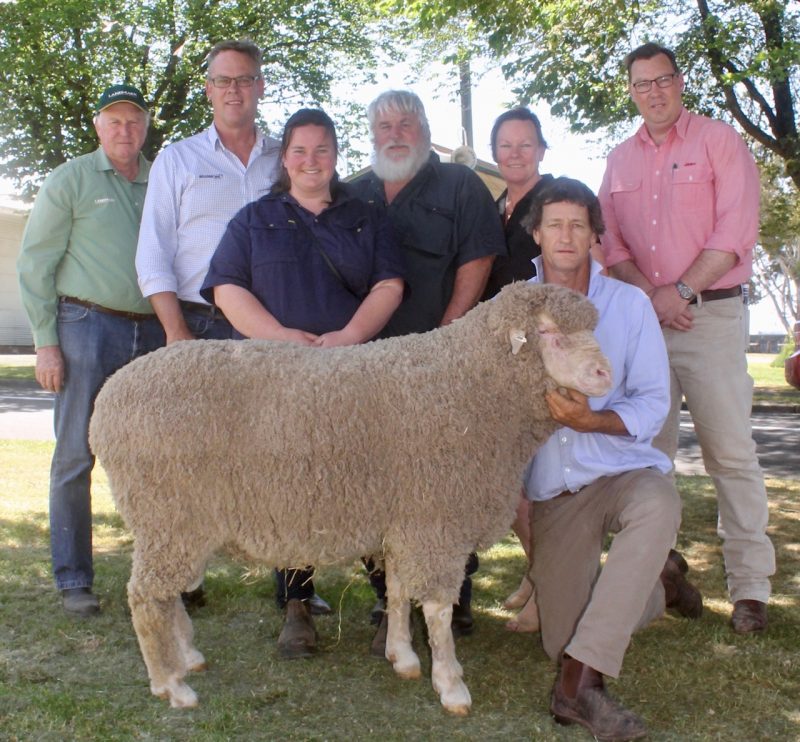 $13,000 top price for Victoria  – Macquarie Dohne Stud.
Linkage
For Dohne breeders, linkage is a valuable tool for benchmarking their flock. It also contributes to the accuracy of the ASBV's generated on their animals.
In moving towards having genomics assist in the evaluation of our flock, is may be helpful to look at some ways that good linkage can be achieved. These need not be costly.
Using a Sire that has been used in another flock either through purchasing semen for an AI program or by buying a 3 or 4 year-old proven sire is an excellent method of improving linkage.
Providing semen from one of your sires for the Reference flock is another.
Participation in a Sire Evaluation trial is another. AMSEA runs these across many sites in Australia.
Offering proven Sires for sale to other studs is helpful.
Where cooperation works for the individuals involved, sire sharing achieves the end goal of linkage.  This may be through purchasing in shares.
Note:- Linkage is not achieved by purchasing a young, untried ram. The reason is that they have not been used in more than one flock.
Allen Kelly – ADBA Councillor