December Newsletter 2019

Sign Up to receive Dohne Newsletters – Click Here
Sign Up to become a Dohne Member – Click Here
Full Newsletter – PDF Copy
Vale Robert Farrow
The Council and Members of the ADBA were very sad to hear of the illness and passing of Robert Farrow, Babirra Dohne Stud, Stansbury SA.
Rob was one of the first sheepmen to introduce the Dohne into South Australia after seeing the breed displayed at the Broken Hill AgFair in the early 2000's. After lengthy discussions with his father luckily Rob won the battle and the Babirra Dohne Stud was founded. Over the years Rob and Marg travelled extensively to source some of the best genetics in the country. From these beginnings the Babirra bloodline was born.
Robert was a well respected part of the Stansbury Community which he spent his whole life supporting. His strong links with sporting clubs, church and musical groups are his testament, and second only to his love of his family.
We wish Margaret, Craig, Lynda and family continued success in continuing building Robert's legacy.
Greg and Liz Hall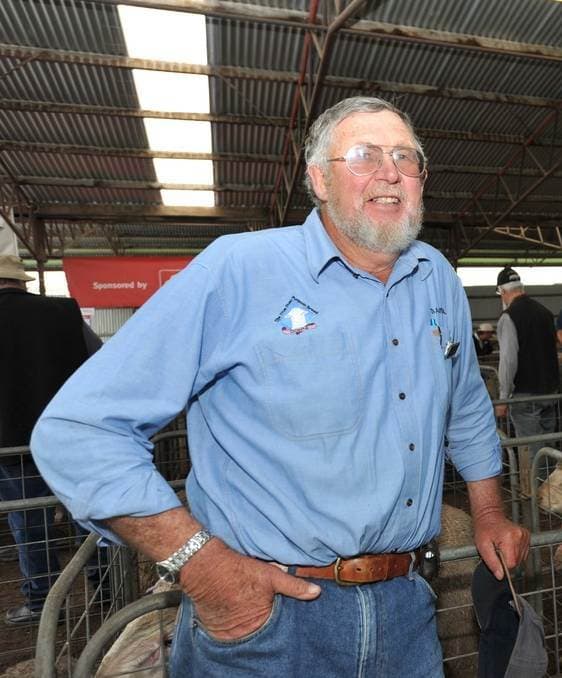 Robert Farrow – 8th November 1941- 14th November 2019.
Ram Sale Results 
Sale photos on behalf of – Stock & Land.
Stirling Ram Sale, Glenthompson VIC
29 rams sold to $2000  and averaged $921.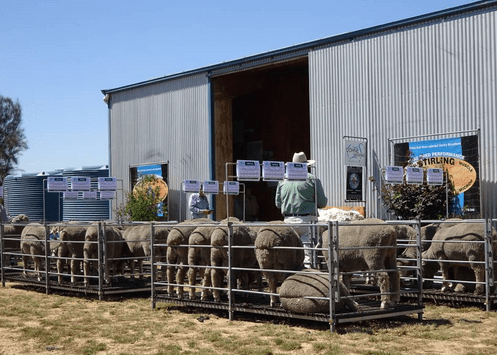 States' Year in Review
Western Australia
Given the challenges faced this season, WA Dohne breeders had overall, strong results.
913 rams were offered at action, with an average clearance rate of 81%.
Far Valley achieved the state's highest price of $4500, with Kintail Park and Glenlea both recording top sales of $4000 Chirniminup offered and sold 177 rams; WA's largest sale and highest average.
Most breeders saw many repeat buyers at their sales, as well as new purchasers.
Merry Christmas and a safe new year to all.
Rachel Browne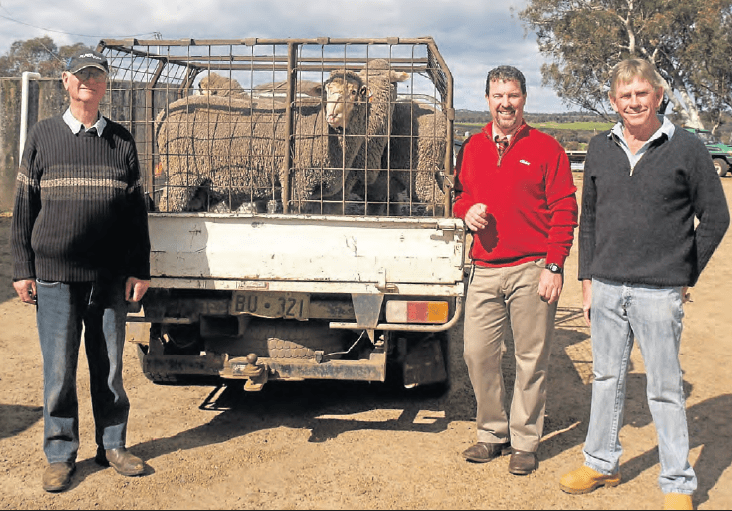 $4500 top price for Western Australia – Far Valley Dohne Stud.
States' Year in Review
New South Wales
Hello again to you all,
Well we all know how dry it is so I won't say anymore on that subject, I remember saying this time last year that 2018 was the driest on record for many, well 2018 was a walk in the park compared to 2019.
Again anyone that has chosen to feed on and keep their ewes has seen how tough the Dohne breed is, they have survived and performed extremely well in these exceptional circumstances. By now most of the breeders in the north, if not all of the state, are feeding, whether it be for maintenance or production. I think we have learned a hell of a lot about nutrition and have come to the realisation that we need to be productive to survive this extreme dry period. With the price of lamb, mutton and wool at fantastic levels we know our Dohne ewes can do the job if we feed her what she needs. I only hope the season soon turns for those still in the game to take advantage of the current record prices.
On to some results, the NSW ram sales have been exceptional throughout the year with clients still wanting quality genetics. A total of 554 rams were offered with 489 sold a clearance of 88% up 7% on 2018. The top average went to Gullendah $2083 followed by Kardinia $2038 with Alfoxton, Macquarie,  Southern Uardry and DD not far behind.The top price of $6000 went to Macquarie and Gullendah for their on farm production sales. The team from Macquarie Dohne stud needs to be congratulated for their National top price under auction of $13000 at the Ballarat sale.
Again congratulations to all studs for their continual commitment to the breed.
As I sign off for the year lets hope that 2020 is considerably wetter than 2019.
Farewell and Merry Christmas
David Berrell, NSW President.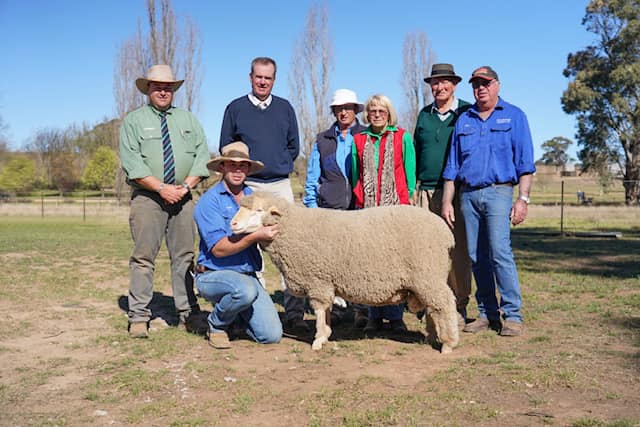 Equal $6000 top price and average for New South Wales – Gullendah Dohne Stud.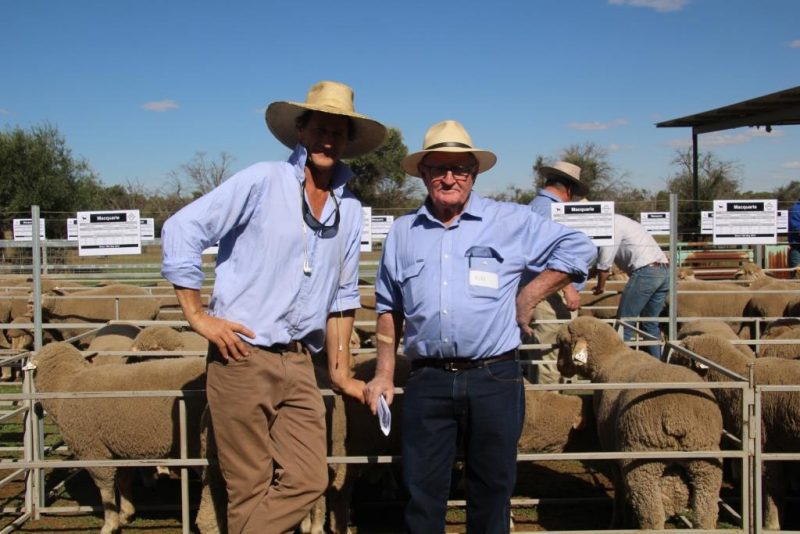 Equal $6000 top price  for New South Wales – Macquarie Dohne Stud.