December Newsletter
Sign Up to receive Dohne Newsletters – Click Here
Full Newsletter – PDF Copy
Annual Face to Face
Council will conduct the annual face to face meeting over three days in February. This provides the opportunity for sub committees to present researched recommendations to council. If any members have topics/issues that they would like council to address at this meeting please email Daryl Schaefer .
2017 Member Forum
Council will be conducting forums in each state during March. Council will present up to date association information and take on board member feedback.
States' Year in Review
South Australia – President Allen Kelly
Our Sire display was combined with an agents information day at Mount Pleasant showgrounds after the GDC finished in Dubbo. Although the weather was bitterly cold, most of our Breeders in South Australia attended to see the sheep that were brought on the day. Thanks to those who made the effort following their involvement in the Global Dohne Conference. We also thank the key agents representatives including Dohne auctioneers who added to the discussions of the day.
Our visitor from USA Tom Filbin spoke about the production system that he had been involved with in Nevada in the US.
We held discussions with the agents about the strengths and uniqueness of the Dohne as a breed, stressing the ASBV's pertaining to Dohnes. Interaction with them was very lively and well received.
Stud principals gave a brief summary of the sheep on display, and due to the extremely low temperatures and biting wind, we all cooperatively loaded the sheep back in to the covered transports and moved to the comfort and warmth of the Hotel up the street for an enjoyable meal and time together. It was great to see Rob Martin join us for the event and chat with him over lunch.
Congratulation to Mt Alma for the states highest on property sale price of $5400 and a $2232 average.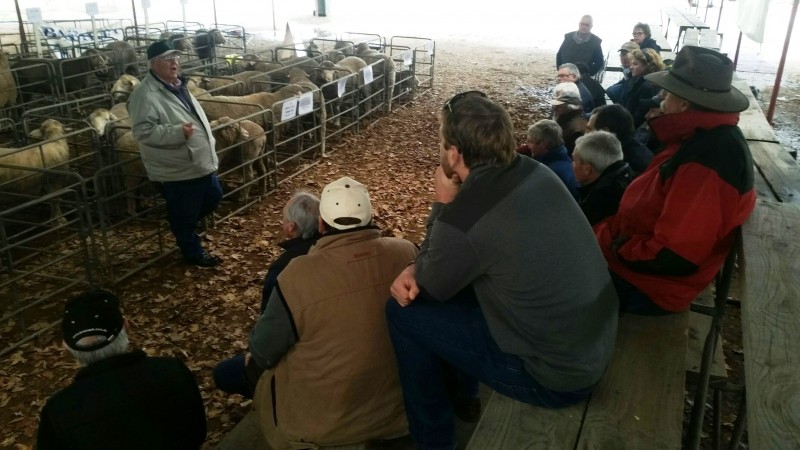 GDC Tours – SA Sire Display Day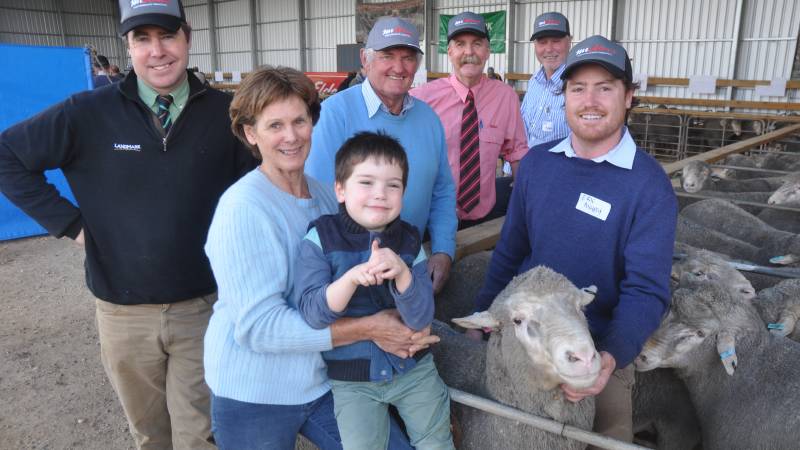 Mt Alma Top Priced Ram
Victoria – President Murray Rogerson
Although there had been a dry start to the year, the first 6 months at 225mm was only 13mm short of the 60 year average. However, the last three months has seen a deluge of 260mm which takes us back to the late 60s.
In a state where the composite has gained in popularity over the last few years, 2016 has seen a resurgence of the Dohne with record on property sales and great clearances.
Congratulation to Koonik for the states highest on property sale price of $3600 and a healthy $1820 average.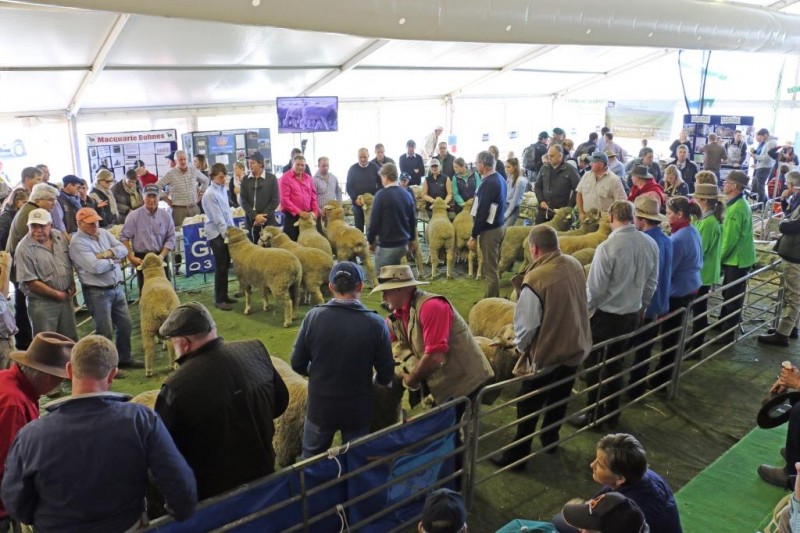 Inaugural Dohne judging during the Global Dohne Conference at the Australian Sheep & Wool Show Bendigo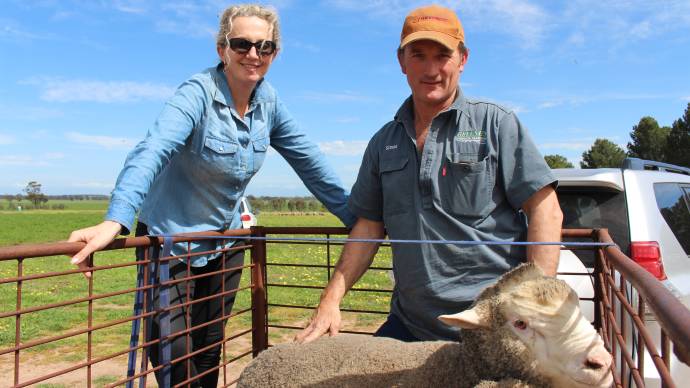 Koonik Top Priced Ram
Western Australia – President Rhys Parsons
A strong sheep production year was had in WA with exceptional growing conditions in most parts.
As a result, there has been keen interest from restockers, with the more discerning seeking out Dohne ewes.
WA hosted a Ram Breeders Workshop after the Global Dohne Conference at Muresk, which incorporated the annual sire day. Attendees included state and international participants, the course being delivered by Allan Casey. Thank you to those studs who provided sheep for the practical components of this.
Data recording has started on the Muresk Dohne flock for future benchmarking, with lambs having been sold recently. WA Dohne committee members have assisted the Muresk Farm Manager with a number of management and practical decisions in regard to the future of the Muresk flock and it's incorporation into courses being run at Muresk.
Ram sales were strong, with 764 sold at public auction, averaging $1294 across the state. 28 less rams were sold than last year, with the average price rising $33 per ram.
Congratulation to Kintail Park for the states' highest on property auction price of $6800 and a $1693 average.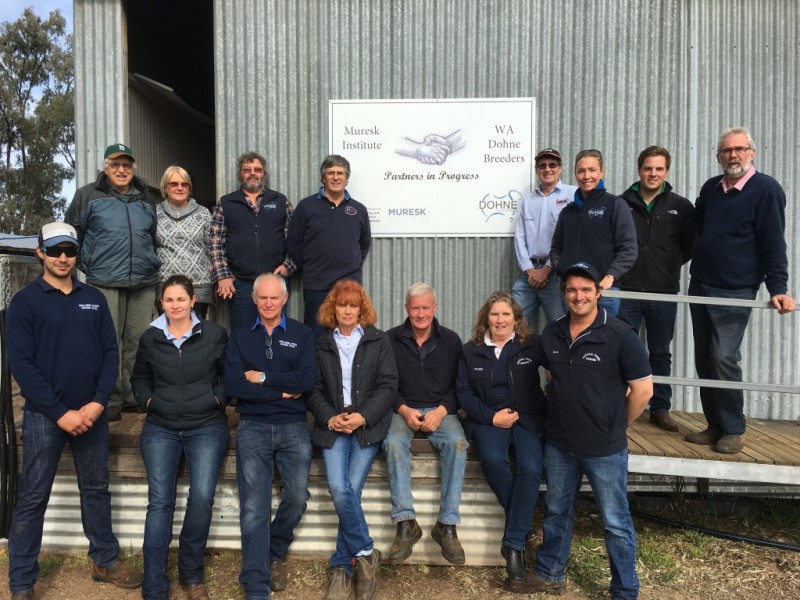 GDC Tours – WA Sire Display Day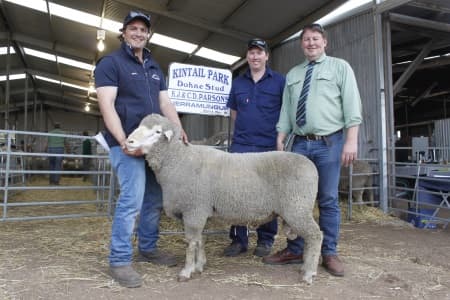 Kintail Park Top Priced Ram
New South Wales – President Peter Hyland
It has certainly been a contrast in weather conditions since 2015. After a very dry start to the year the rains began in May and continued into our spring, producing flooding in many areas of NSW. This cold wet weather has understandably had an impact on lambing percentages across the state. However with feed in abundance ewe and ram prices have soared. Ram sales have reported an increase of 15-30% in most Dohne studs with excellent clearance rates.
Congratulations to all breeders, hard work and commitment to the quality and standards of the Dohne breed pays off. The Dohne certainly lives up to its name as being a robust sheep suited to Australian conditions. This was demonstrated in the competition ring this year. The Hyland Dohne Stud shone in the NSW State Sheep Show Prime Lamb competition winning the champion pen of lambs on the hook against all breeds and classes. Again proving the breed is superior in meeting the needs of the consumer.
One breed one direction a good motto. As I sign off I wish you all the very best for the summer season and a very safe and prosperous 2017.
Congratulation to both Macquarie & DD Dohnes who shared the states highest on property sale price of $8000. Macquarie averaged $2058 and DD $1538.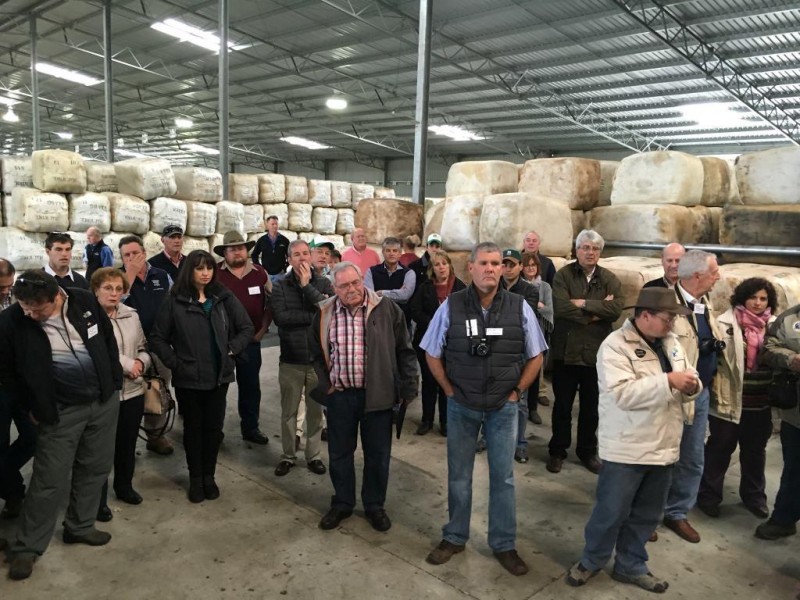 GDC Tours – Macdonald Woolbrokers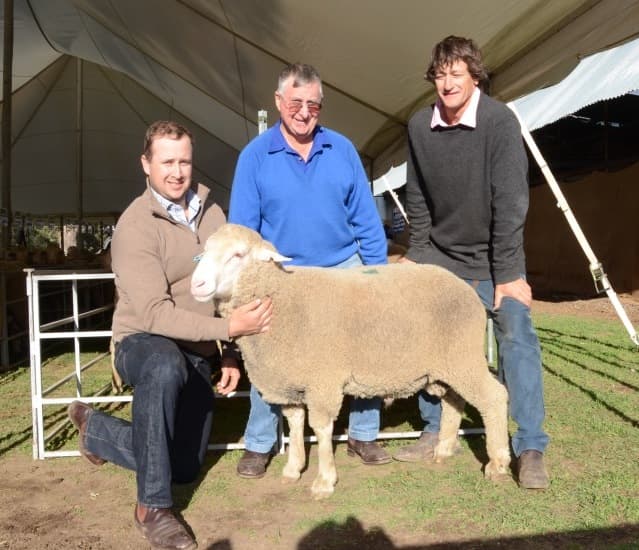 Macquarie's 2nd Top Priced Ram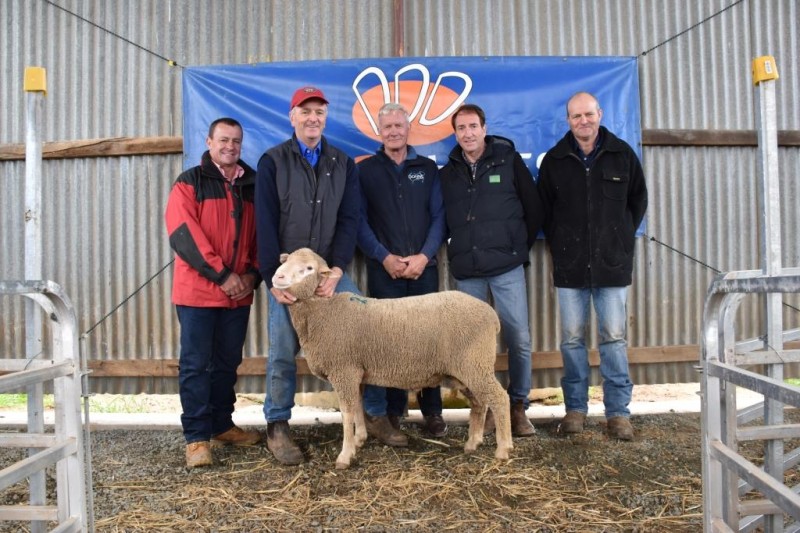 DD Dohnes Top Priced Ram
Council wishes all members a Merry Christmas and a prosperous New Year.