Dohne Sheep For Sale
 800 NSM Ewes – PURE DOHNES
Lot 903 – Auctions Plus
Tuesday 8th March 2016
Age – 3.5- 3.6 Years
Weight Range
– 40 kgs to 70 kgs
Shorn – 14 Feb 2016 Not Crutched
Pabra has been Breeding Dohne Sheep for several years using Macquarie Dohne Stud Rams, Maiden Ewes are Classed Annually for frame & Wool quality by John Nadin the Stud Principal.
Bloodlines – Macquarie Stud Dohne Rams have been used for several years Maiden Ewes classed Annually.
Assessor Comments
A Line of Young Framey Plain Bodied Classed Dohne Ewes that would suit the restocker to join to Rams of your choice. Ewes have been Classed on Frame & Wool Quality, these Ewes are normally scanned each year with the dry's sold.
Danny Duff (Level 1 Professional)
Owner:  Clark Birch & Sons "Pabra" Cunnamulla Qld 4490, CUNNAMULLA, QLD
Agent Contact :  Danny Duff 0428 731 693, (07) 4655 1233 or
More Information on the Auctions Plus website – Click Here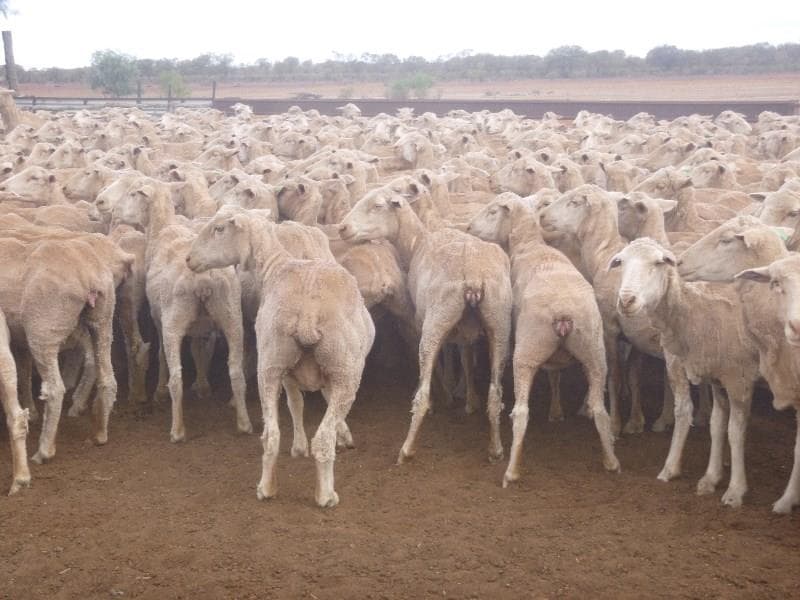 ---