Dohne Substantially Increasing In Uruguay
"Education; the key to high performing flocks".
ALLAN CASEY, ADBA Technical Advisor and Approved Classer Orange, New South Wales
THE DEVELOPMENT of Dohne in South America is progressing well. The breed has a tremendous future due to Dohne's ability to increase sheep returns while reducing management costs.
The high-quality people involved
breeders, advisers and researchers
along with the high quality of ram breeding flocks being developed, will ensure the great potential of Dohne sheep can be achieved.
Recently formed Dohne Associations in Chile and Uruguay can be expected to be a driving force in the progress of the Dohne in South America. Good promotion of the Dohne's attributes has been carried out and there is a growing understanding of the improvement in commercial productivity that can be achieved.
Following an invitation by breeders and the Chile and Uruguay Dohne Associations, Allan Casey visited South America in April and May 2017 to assist the development of the Dohne breed being undertaken by the Chile and Argentina Associations. The visit focused on Patagonia (southern Chile and Argentina) and Uruguay.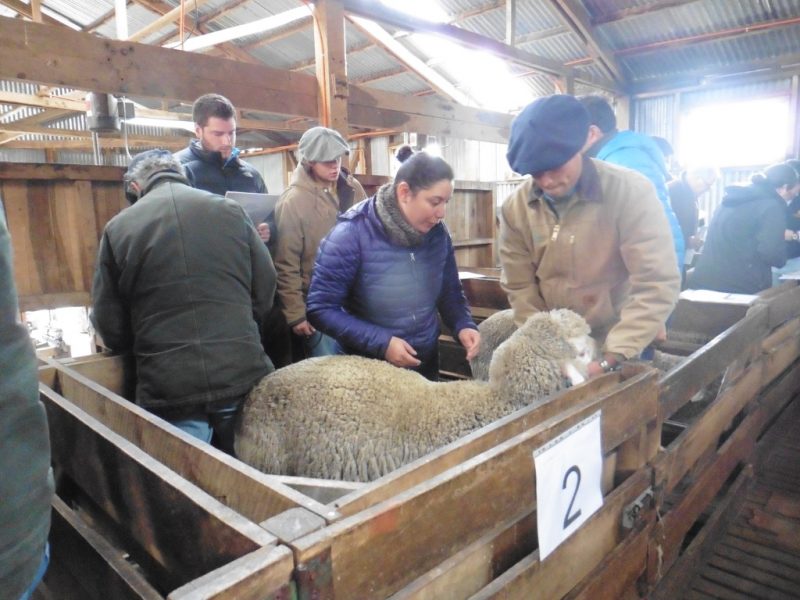 Chile Ram Breeders workshop – skills evaluation.
Breeders And Classers Workshops
AS WELL as working with individual breeders Allan conducted workshops that provided training and education in all aspects of the Dohne breeding system for both ram breeders and their service providers. During the workshops conducted over several days participants were evaluated for their skills and knowledge, both theory and practical. Participants who successfully completed the evaluation were awarded a Breeder's or Classer's Certificate of Achievement. 79 people attended four workshops. 54 successfully completed the ADBA Ram Breeder Workshop and 15 people successfully completed the Dohne Classer Workshop. An absolutely outstanding result.
The success of the activities was very much a result of the work carried out by Hugo Vera (President Chile Dohne Association), Gabriel Capurro (President Uruguay Dohne Association), Roberto Cardellino, Francisca Petrovich and Francisco Sales. In addition, many ram breeders from Chile and Uruguay provided their expertise and their sheep.
Publications
AS A RESULT of the workshops the availability of publications in Spanish has been greatly increased.
Publications in Spanish now include:
ADBA Ram Breeders Manual (translated by Francisca Petrovich and Roberto Cardellino).
ADBA Bylaws (translated by Diego Gimeno and Gabriel Capurro)
The Dohne Handbook (translated by Roberto Cardellino).
In addition, the workshop PowerPoint slides (translated by Roberto Cardellino) used in the workshops have been distributed to the people who attended.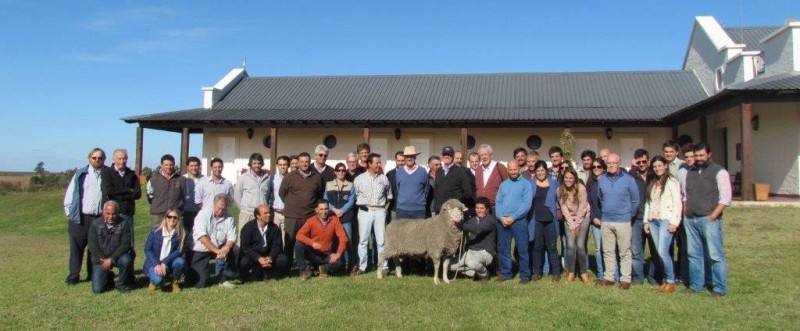 Inaugural Uruguayan Workshop May 2017 presented by Allan Casey, ADBA Technical Advisor.