Dohne Wool Stacks Up in Pastoral Zone
CLARK FAMILY
CUNNAMULLA, QUEENSLAND
KEEPING A FOCUS on the wool side of the equation, James and Josephine Clark's Dohne flock is producing good results. In fact, they're even giving some Merino producers a run for their money.
The Clark's Dohne wool clip averages between 19.5 and 20 micron, with ewes cutting five to six kilograms. "We didn't lose as much wool cut as we thought we would by moving to the Dohnes", Mr Clark said.
When the Dohnes were first introduced, yields were lower than would have been liked, but Mr Clark said that this had improved over recent years. "We've never had fantastic yields in this country, but now we're getting about 67 to 69pc, which is where we were with our Merinos", he said.
Mr Clark also ruffled a few feathers at the local Cunnamulla Show where one of his fleeces was champion in the red tip category, beating a number of pure Merino entries.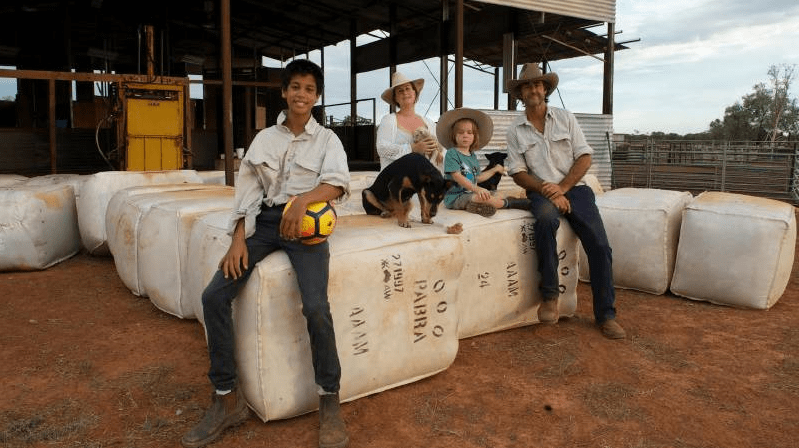 Leandre, Josephine, Tex and James Clark during shearing.