Dohnes Deliver
By Mark Griggs |  15th October 2013 |  The Land
S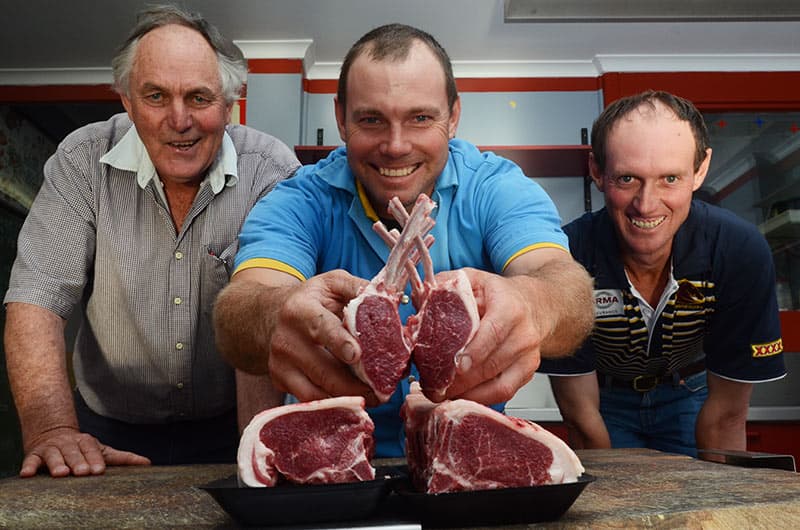 OUTHERN NSW mixed farmers Richard and Lesley Koschitzke switched from first-cross ewes to a self-replacing Dohne flock three years ago.
Mr Koschitzke, Brocklesby, has been impressed with the robustness of the Dohne ewe, and he has doubled the income from his wool clip.
His 10-month-old Dohne ewe lambs cut 31/2 kilograms of 19.6- micron wool with a length of 82 millimetres, staple strength of 31 Newtons/kilotex and value of $22.56 a head.
This year, Mr Koschitzke grain fed 90 third-cross Dohne wether lambs and cull ewes from 16kg carcase weight (cwt) to 22kg cwt, selling them through the saleyards for $90 ($8 skin value), with the $22 of wool on top of that.
He sold dry cast-for-age ewes for $90.
"The Dohne ewe offers me many more options, with the gross margins greater than cropping in the drier seasons,'' Mr Koschitzke said.
Dohnes also proved their salt in carcase competitions across the nation last year.
Tasmanian producers Richard and Sarah Johnston scored back-to-back wins with Dohne/Merino/Poll Dorset lambs at the Campbell Town Show's prime lamb Paddock to Plate competition.
The lambs averaged 56kg liveweight, had a carcass weight of 26.8kg and dressed 49 per cent.
Mr Johnston, who runs 1700 Merino ewes in a 650mm rainfall zone, turned to Dohne rams to broaden his market options.
He said the Dohne infusion had lifted lambing rates by 10 to 15pc and carcass weights by 1kg, enabling light trade lambs to be turned off at 22kg.
"Our Dohne/Merino lambs average 17-micron at six months of age and our flock average remains at 18.5- to 19-micron," Mr Johnston said.
"We can turn the lambs off a month earlier.''