Dohnes Perform in MLP Project
BALMORAL MERINO LIFETIME PRODUCTIVITY PROJECT
ALLEN KELLY
THERE is one Dohne ram entered in the Merino Lifetime Productivity project in Australia. This MLP project measures and evaluates the ewe progeny from 167 Sires over two years at five sites in four states. There is approximately 5,500 ewes under evaluation for their whole lifetime.
The Dohne sire has progeny in the 2016 drop at Balmoral in Victoria. The results to date, February 2020, are everything that you would expect of a Dohne type ram in amongst 24 merino or poll merino sires, and more!
Dohne breeders would expect that there would be positive differences in breech cover, structure, weight gains, carcase traits, fibre diameter and fertility, but what is surprising is that there is not much difference in wool production. Indeed, the Dohne sits well in with the lower 25pc of rams entered. He is a more carcase-oriented sheep.
The greatest place where the entire Australian sheep industry can find the genetics needed to arrest the decline in ewe numbers is the Dohne flock. When you look at the data, the daughters of the Dohne sire stand well clear of the next nearest ram in terms of the number of lambs they successfully got through to weaning. When this is combined with the extra weight of these lambs compared to average, the benefits are significantly lifted.
When the national flock is in crisis for numbers, as it is now after droughts and bushfires, a very simple rapid solution to the challenge of rebuilding the ewe base is for Dohne rams to be used widely to increase the breeding flock right across this country.
Further information can be found on the MLP project or AMSEA trials using the following links:-
www.wool.com/MLP
www.merinosuperiorsires.com.au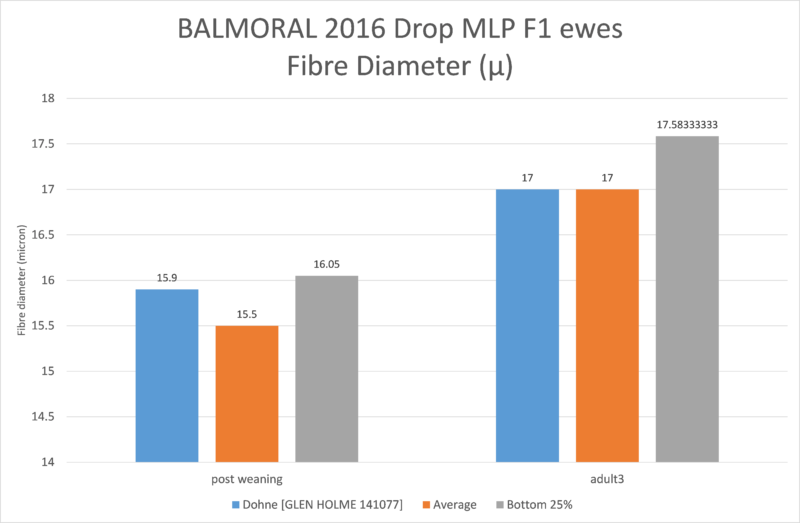 Fibre diameter of the F1 ewe progeny of the 2016 MLP Sire Evaluation measured at two stages – post weaning and at Adult3 stage. The progeny from the Dohne Sire had fibre diameter that was slightly coarser than average, but better than the bottom 25pc at the post weaning stage, but by Adult3 stage the fibre diameter was the same as the average.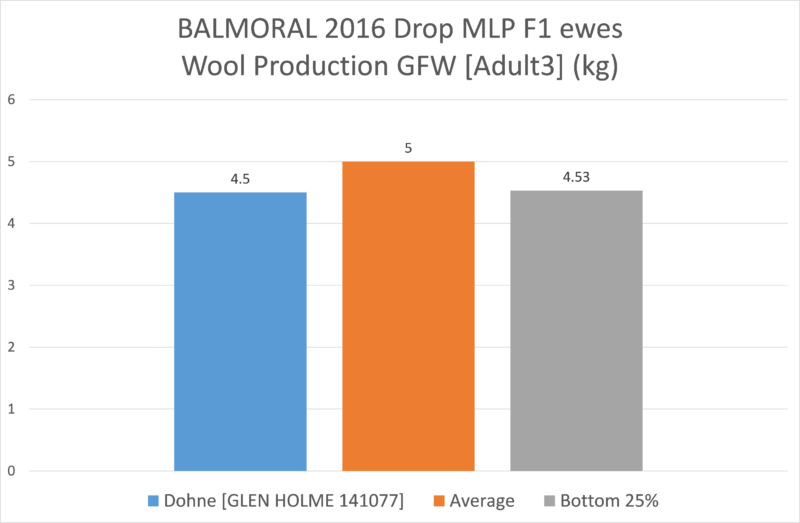 Wool production (GFW) was similar between the Dohne progeny and the average of the bottom 25pc of other sired progeny, and not greatly different from the average of the drop.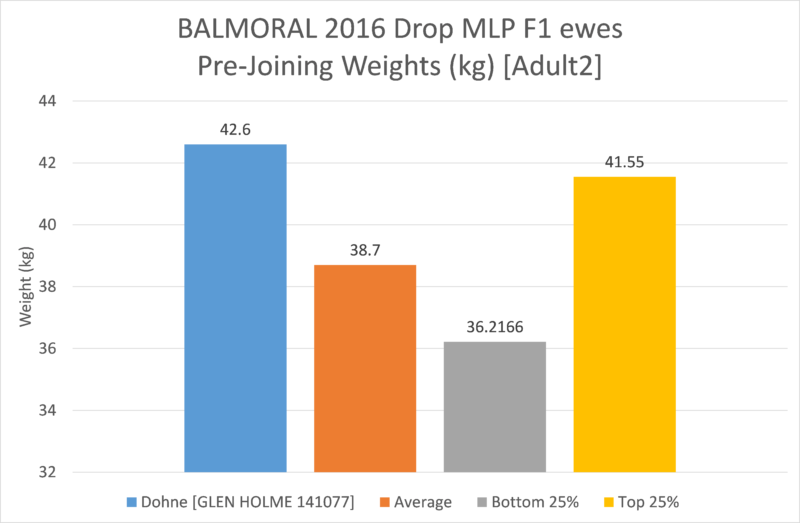 Pre-joining weights for the F1 ewes, measured at Adult2 stage, show the Dohne sired ewes ahead of the 2016 drop average and ahead of the average of the top 25pc.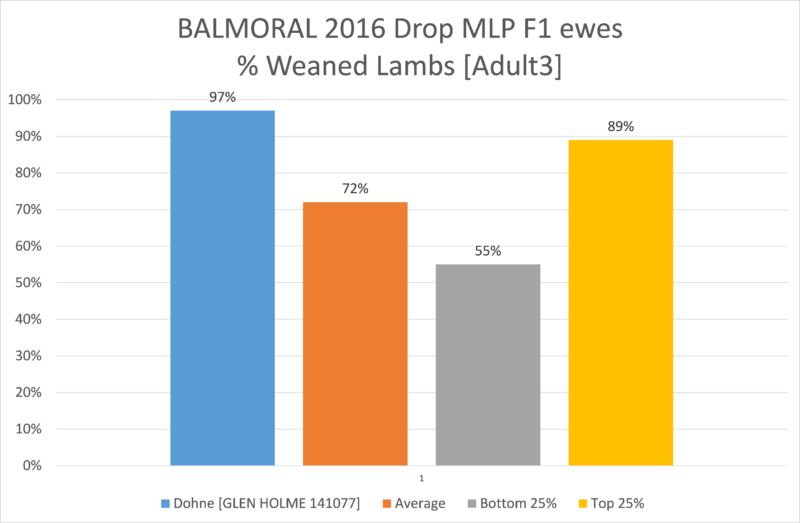 The Dohne sired F1 ewes had the greatest percentage of lambs weaned, measured at Adult3 stage.