Lucky Downs On Property Ram Sale, Lewis Ponds NSW
Annual On Property Ram Sale, Lewis Ponds NSW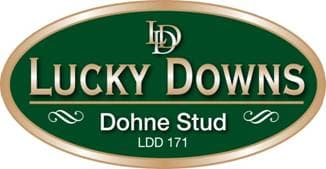 Friday 21st November
401 Dry Creek Road, Lewis Ponds NSW
30 Dohne Rams
Inspections from 10am
Sale begins at 1pm Helmsmen
Contact:
Manager – Shayne White M: 0400 840 673
Stud Classer – Jason Southwell M: 0429 039 521
Landmark – David Gardner M: 0417 229 690
Western Wool – Anthony Windus M: 0428 638 605
View Sale Catalogue on the Sheep Genetics Website – Click Here
Print Sale Catalogue Click Here
Comment:
Lucky Downs Dohne Stud is located in the Cenral West of NSW 20km east of Orange.
Established in 2005 by White family, the stud is renowned for producing some of the most productive Dohnes in Australia.
Our Dohnes produce lean, long, meaty carcases combined with productive skins growing soft, crimpy, white wools suitable for any climate.
Our rams give you the opportunity to:
Maintain wool quality and quantity
Increase returns through prime lamb production
Increase Fertility
Breed a self-replacing flock