National Ram Sale, Dubbo NSW
---
National Ram Sale, Dubbo NSW
Friday 22nd July 2016
National Ram Sale will be conducted in conjunction with the 2016 Global Dohne Conference in Dubbo NSW.
The Shearing date for the National Ram Sale must be after 1st March 2016
The sale will be conducted during the Conference Formal Dinner with rams being displayed on a large screen whilst being auctioned.
Sale rams will be penned and available for inspection over a two day period leading up to the Friday evening auction.
The National Ram Sale will be a feature event of the Global Conference with all Rams offered being exposed to an international audience/possible buyers.
If you require further Sale information in the interim please phone John Nadin 0427 474610, Graham Coddington 0428 638129 or the Secretary Daryl Schaefer 08 82105229.
Dohne Conference Program – Click Here
National Ram Sale Catalogue on the Sheep Genetics Website – Click Here
 Agents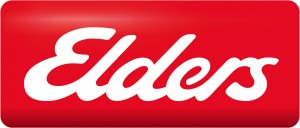 Elders Dubbo
Scott Thrift: 0417 660 260


Landmark Dubbo
Brad Wilson: 0417 467 911