February Newsletter 2020

Sign Up to receive Dohne Newsletters – Click Here
Sign Up to become a Dohne Member – Click Here
Full Newsletter – PDF Copy
Councils' Annual Face to Face Meeting
An excellent face to face 'think tank' meeting was held in Adelaide on Monday 3rd February. Results of the meeting will be forwarded to members shortly.
Members' Forum
Australian Dohne Breeders and members were invited to the Annual Forum in Adelaide this month.
For those in attendance the chance was had to become informed and educated on the proposed direction of the Association and the Dohne Breed.
Daniel Brown and Emma McCrabb from Sheep Genetics presented on a number of topics: predominantly the proposed Combined Analysis, but once again gave insight and explanation on data collection, accuracy and helped breeders in a one on one setting to understand their individual queries.
Thank you to all Councillors who researched and presented on their specific topics, and to attendees for your input via our open discussion platform.
Although travel and time are involved, all members are encouraged to attend forums, road shows and AGMs. Topics of importance for our breed are raised and provide opportunities to voice your opinion and network with other breeders.
All the best for the coming months and please take the time to read correspondence from the Forum which will be sent in due course.
Rachel Browne, Vice President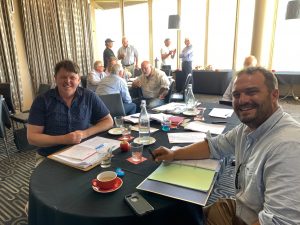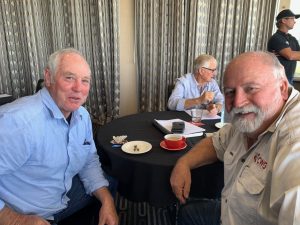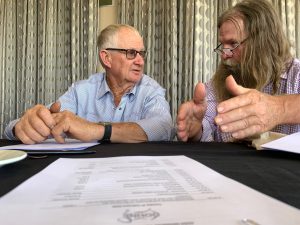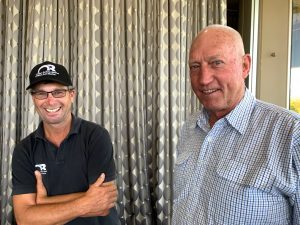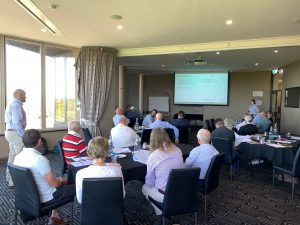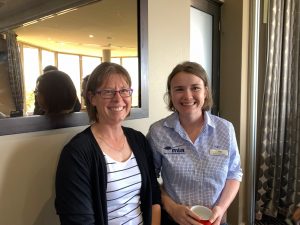 Linkage
For Dohne breeders, linkage is a valuable tool for benchmarking their flock. It also contributes to the accuracy of the ASBV's generated on their animals.
In moving towards having genomics assist in the evaluation of our flock, is may be helpful to look at some ways that good linkage can be achieved. These need not be costly.
Using a Sire that has been used in another flock either through purchasing semen for an AI program or by buying a 3 or 4 year-old proven sire is an excellent method of improving linkage.
Providing semen from one of your sires for the Reference flock is another.
Participation in a Sire Evaluation trial is another. AMSEA runs these across many sites in Australia.
Offering proven Sires for sale to other studs is helpful.
Where cooperation works for the individuals involved, sire sharing achieves the end goal of linkage. This may be through purchasing in shares.
Note:- Linkage is not achieved by purchasing a young, untried ram. The reason is that they have not been used in more than one flock.
Allen Kelly, ADBA Councillor
2020 Dohne Journal
These high-quality journals will be published in March 2020. ADBA members will receive a copy of the 2020 Dohne Journal in the mail.
These journals will also be available to pickup at field days and Dohne sales. Member that would like
extra copies, please email numbers and pickup location to Tanya Barton by Tuesday 25 February 2020.
Preparing for the year ahead
In preparation for the year ahead, we urge all members to promote their sales and events on the ADBA website and social media platforms. The earlier you provide your sales and events the longer it will be promoted for. The association is also looking for general Dohne photos and videos to use on social media. Please email or text: Tanya Barton 0429 208 674.
Timely Data Submission
Brett Wilson needs to check all Dohne data before submitting it to Sheep Genetics on the 7th and 21st of each month. To make sure your data is submitted in the analysis you require, you must have your data to Brett 3 days before the analysis dates, i.e 4th and 18th of each month.