February Newsletter 2021

Sign Up to receive Dohne Newsletters – Click Here
Sign Up to become a Dohne Member – Click Here
Full Newsletter – PDF Copy
Councils' Annual Face to Face Meeting
Council will conduct the annual face to face meeting from Monday 22 to Wednesday 24 February in Adelaide. Due to COVID-19 not all councillors will be able to attend in person, these councillors will attend via the ZOOM meeting platform.  This meet provides the opportunity for sub committees to present researched recommendations to council. If any members have topics/issues that they would like council to address at this meeting please email Cameron Hills .
2021 Dohne Journal
Thank you to all members who have supported another high-quality journal this year. These journals will be distributed to each state, so that they can be promoted at field days and sales. These Dohne Journal will be printed in early March and will be released at the end of March or early April.
Ram Sale Results – Sale photos and reports on behalf of The Land
Harewood Dohne Ram Sale, Armidale NSW
34 rams sold to $4400 and averaged $1282.
Full Sale report – Click Here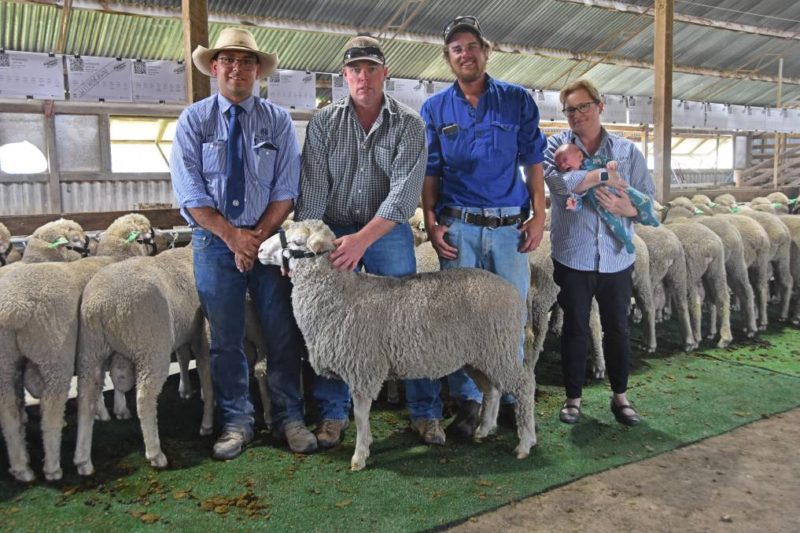 Auctioneer Luke Heagney of Armitage and Buckley Livestock, Armidale, vendor Justin Tombs of Harewood Dohnes stud, Woodlands, Armidale, buyers Nick and Kate Saunders, Inverinate, Wollomombi with the top-selling ram. 
Alfoxton Dohne Ram Sale, Armidale NSW
68 rams sold to $4250 and averaged $2326.
Full Sale report – Click Here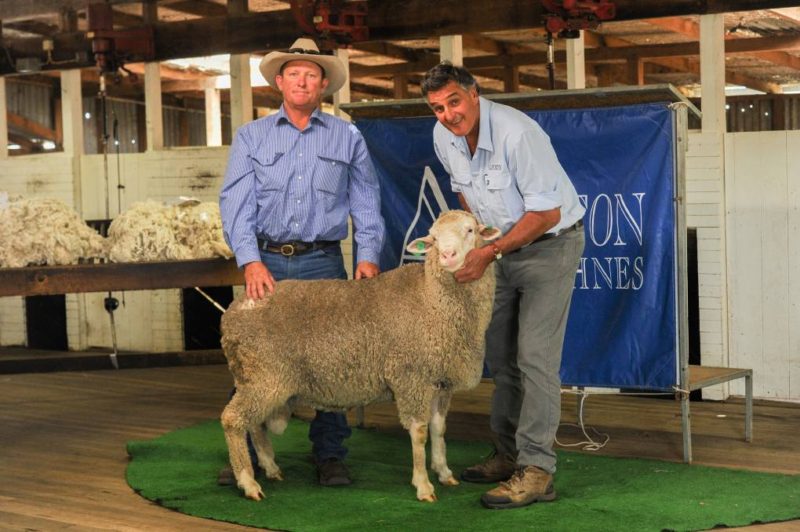 Alistair Michele, Lochallan, Warialda, paid $4250 for this Dohne ram held by vendor Chris Clonan of Alfoxton.
Sheep Genetics Dohne Top Sire List
Sheep Genetics Dohne current Top Sire List as of the 15 February 2021.
Since the inception Sheep Genetics has displayed a top Dohne sire list. For accuracy and merit, standard requirements (default) are progeny from 2 or more flocks and 15 progeny in the current drop. The search engine enables breeders a wider individual search but the actual top sire list is the default setting.
www.sheepgenetics.org.au/Breeding-services/DOHNE-MERINO-Home