February Newsletter 2022

Sign Up to receive Dohne Newsletters – Click Here
Sign Up to become a Dohne Member – Click Here
Full Newsletter – PDF Copy
Vale Graham Crawford
The Council and Members of the ADBA are sad to inform you of the passing of Graham Crawford, Goldvale Dohne Stud, Crystal Brook, South Australia on Friday 31st December 2021. Graham and Helen were one of the early members first using Dohne rams in 2000 and registering the Goldvale Stud, GV 089 in 2003.
Graham had property on Kangaroo Island and Gulnare.  Unfortunately, things didn't work out on Kangaroo Island and Graham returned to Gulnare to farm together with his son Warwick.
Graham's passion for Dohne's and sheep in general was very obvious every time you spoke to him. He would talk sheep all day if you let him. He was funny, quiet and had a dry wit. Even when Graham was having dialysis, he still managed to attend some Dohne Sales.
Graham was also very proud of his grandchildren and he would give you a run down on what each one was achieving. It will seem strange not seeing Graham at Ram Sales or Dohne Forums.
We wish Helen and Warwick a continuing success with Graham's vision for his Dohne Stud.
Lynda and Craig Farrow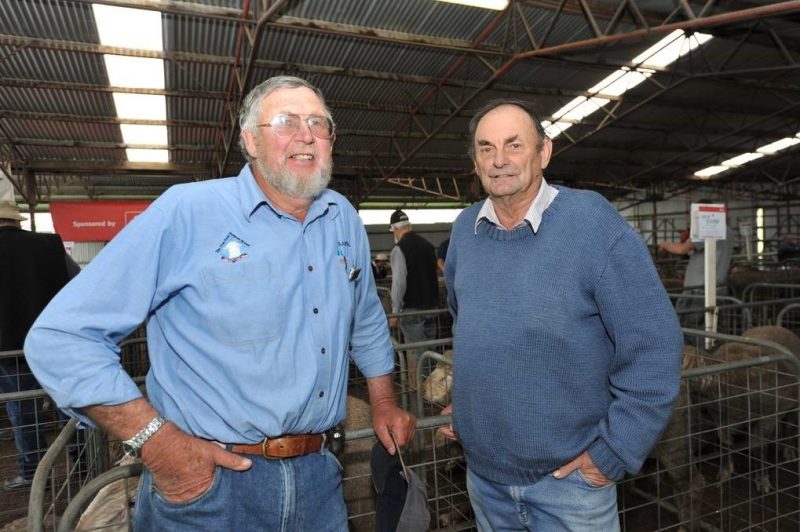 Coonong Sire Evaluation Trial Visit / Councils' Face-2-Face
It is with regret that the Council has decided to cancel the program planned for 7th and 8th of February at Coonong Station (sire evaluation trial site visit) and in Albury (dinner, Face-to-Face) due to the ongoing impact of the pandemic.
The Council apologises for any inconvenience that this cancellation may have caused to your plans.
Council has also cancelled their planned Face-to-Face.

Promo Dohne Lift Out Update
The ADBA Promotional Committee is pleased to inform members that this year the ADBA will be producing an Dohne Lift Out with Australian Community Media (ACM), this publication would be a national publication, running in the following newspapers:
Farm Weekly
Stock Journal
Stock & Land
The Land
Queensland Country Life
This Dohne Lift Out will be distributed on the 7th July 2022.

Dohne Data
All members are reminded that 2021 drop weaning weight data should have been submitted by now, if you haven't submitted this data please do so asap. Also, Ewe Mating Lists for 2022 progeny should be submitted by May 2022.
Brett Wilson needs to check all Dohne data before submitting it to Sheep Genetics on the 7th and 21st of each month. To make sure your data runs in the analysis you require, you must have your data to Brett 3 business days before the analysis runs.