Fertility Is Significant
GEOFF BILNEY Kojonup, Western Australia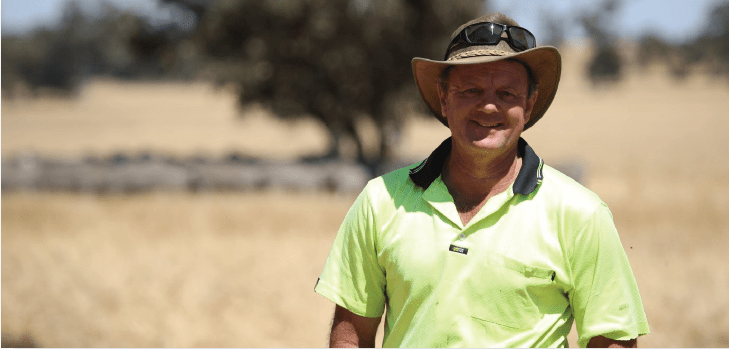 "WE WENT into Dohnes to get a self-replacing flock type ewe whose wether progeny, when they are in a purebred basis, will be more competitive as prime lamb carcasses, with the ewes producing better quality wool.
The fertility of Dohne ewes is pretty significant and we tend to find that they will have 20% better lambing than comparable Merino ewes under our system.
We've had circumstances where we have pushed our ewes too hard and the Merino ewes struggle to get back, but the Dohne ewes get back up to being fit and able and healthy to go with their lambs. She's really quite adaptable; she can tough it out considerably better, and she'll produce when things are good or bad.
In the next 5-10 years I see the Dohne as a purebred which is where everybody is going to head, where you will continue to mate a Dohne to a Dohne until you get to the purebred, that's where she will really shine".
Video Interview courtesy of Ben Simpson, OGA Creative Agency, New South Wales.

Dohne Ewes