It's a no brainer: wool keeps you warm and we wouldn't wear anything else!
Hannah & Susie Webb "Miagunyah" Warrumbungle NSW
After returning from our hike to Everest Base Camp last week, we are all the more grateful for the wool industry and the advances it is making in textile development. We live on a property located at the western foothills of the Warrumbungles and run a commercial Dohne Merino flock producing wool, fat lambs, and surplus ewe sales.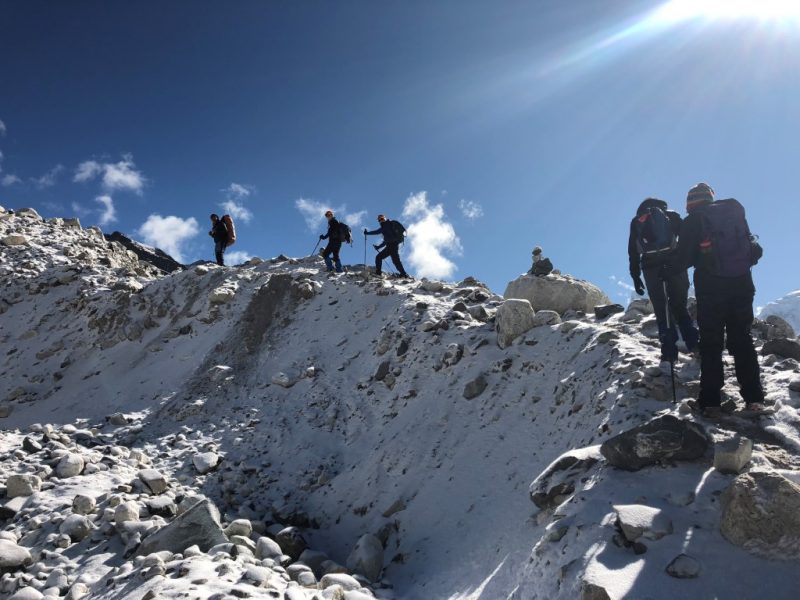 With our family operating a commercial sheep operation for more than 40 years and Dohnes for the past 16 years, we have learnt a lot about the favorable qualities that put wool above other fibres. Our hike in the Himalayas really put this to the test, with wool passing with flying colours.
To paint a picture of what our wool had to stand up to: we were hiking in temperatures varying from 15 to -15°C, for 17 consecutive days, with no shower or running water, and just a small bowl to wash anything that vitally needed to be cleaned (our bodies, undies and socks).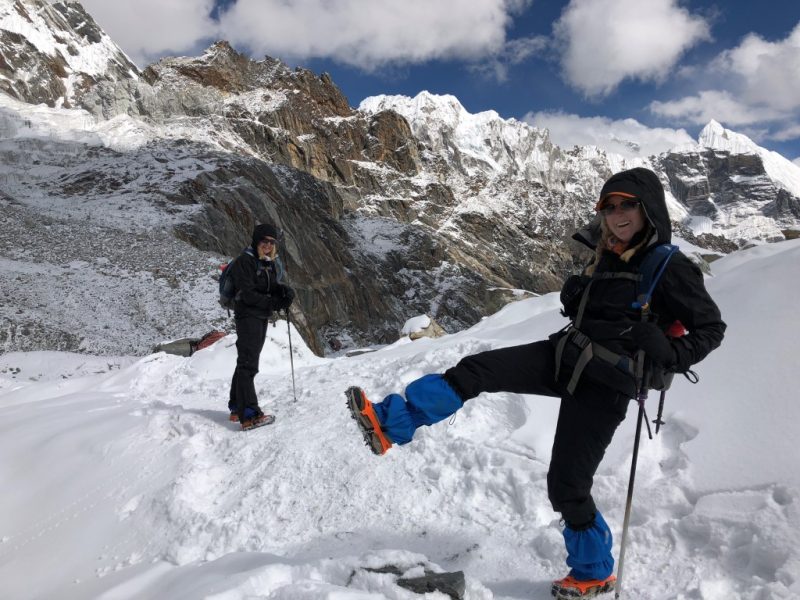 As Dohne wool growers, we were not hesitant to pack 100% wool products, compared to some of our city counterparts who opted for blends and synthetics which simply could not compare when it came to coping with the cold in high altitudes. We found that as well as the constant warmth, our woollen products were comfortable, breathable, soft, light, and felt fresh, despite not taking some of our woollen thermal layers off for up to 5 consecutive days and nights due to the cold temperatures. When we had to wash undies and socks, they were quick to dry as they hung from our makeshift washing line that was a carrabiner hanging from our backpack, as we would walk during the day.
The woollen products we took and would wear on a constant basis included thick hiking socks, thermal long johns, thermal singlet, trekking jumper, liner gloves, undies, and a beanie. The products we purchased ranged from Icebreaker to the woollen range at Aldi, with the cheaper products proving just as good as the expensive.
It's a no brainer: wool keeps you warm and we wouldn't wear anything else!