November Newsletter 2019

Sign Up to receive Dohne Newsletters – Click Here
Sign Up to become a Dohne Member – Click Here
Full Newsletter – PDF Copy
Ram Sale Results
Sale reports and photos on behalf of – Stock and Land,  Farm Weekly
Noorla Ram Sale, William WA
65 rams sold to $3100 (Twice) and averaged $1117.
Full Sale report – Click Here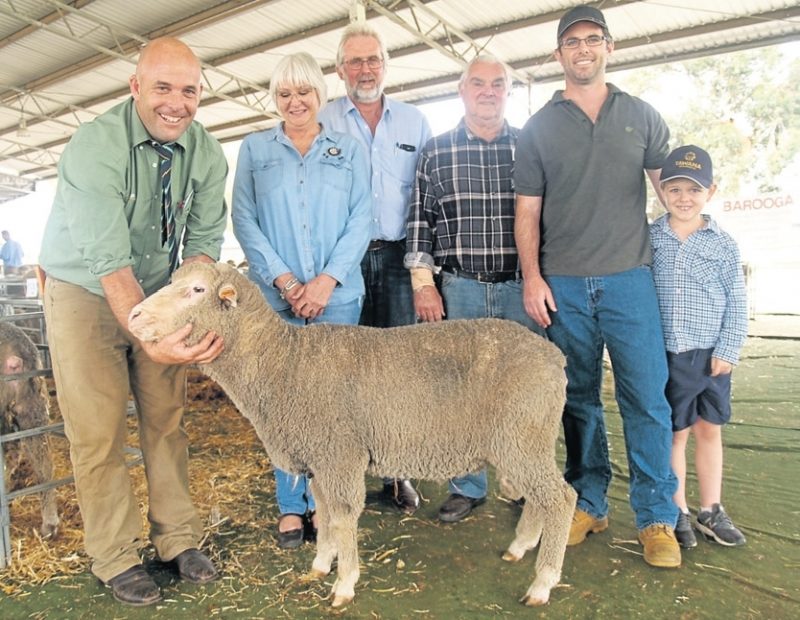 With one of the $3100 equal top priced Dohne rams were Landmark Williams agent Ben Kealy (left), Noorla stud principals Julie Taylor and Jeremy Genders, buyer Terry Hasson with his son Craig and grandson Mitchell.

Southern Ram Sale, Wanganella NSW
69 rams sold to $5000 and averaged $1853.
Full Sale report – Click Here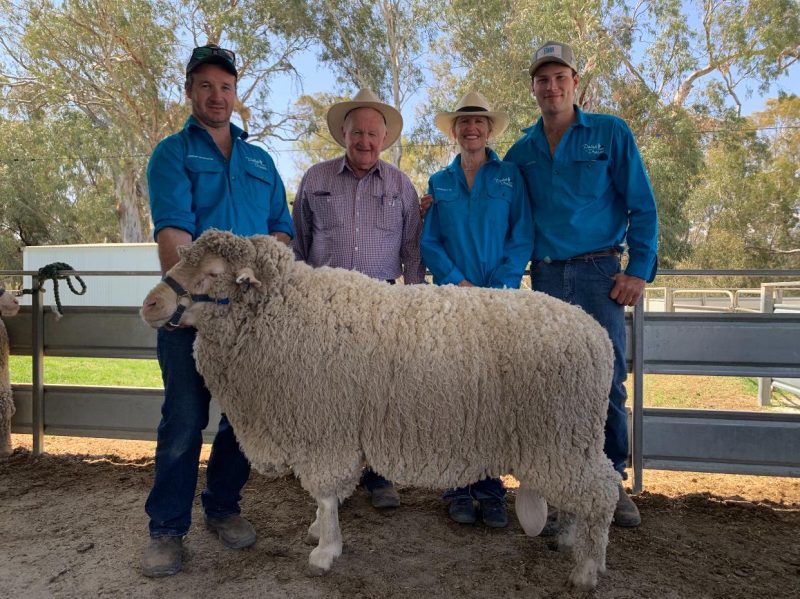 Jeremy McMahon, Bill Mildren, Margie and Sandy Pye, with the top priced ram.

Koonik Ram Sale, Nurcoung VIC
70 rams sold to $3250 (x3) and averaged $1850.
Full Sales Report – Click Here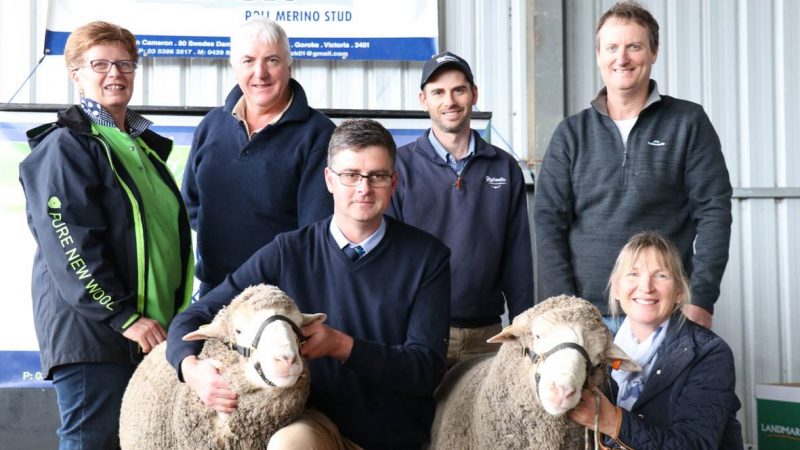 Fiona Cameron, Adrian Drum, Roly Coutts, Jacob Davies, Tony Wheat and Linda Taylor at Koonik's recent ram sale.
West Wail Ram Sale, Horsham VIC
21 rams sold to $1300 and averaged $876.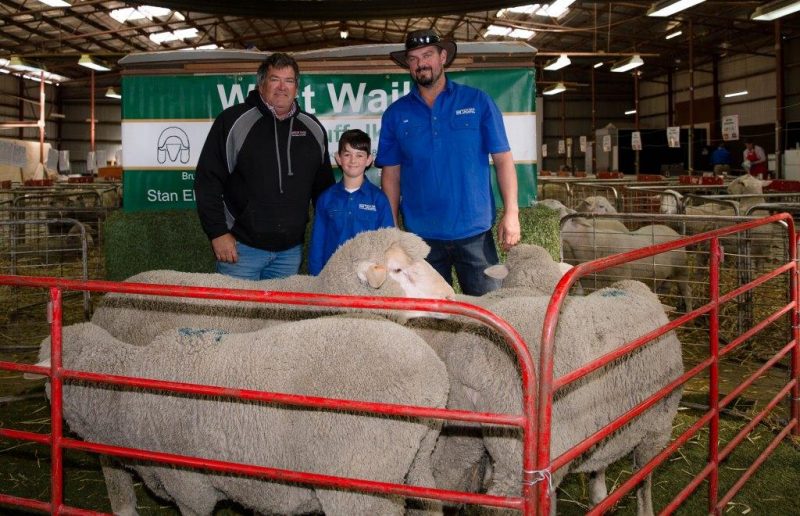 Purchaser Ian Kyle with Jardy Ellis and Luke Ellis from West Wail Dohne Stud.
Victorian Invitation Ram Sale, Ballarat VIC
40 rams sold to $13,000 and averaged $2143.
Full Sale report – Click Here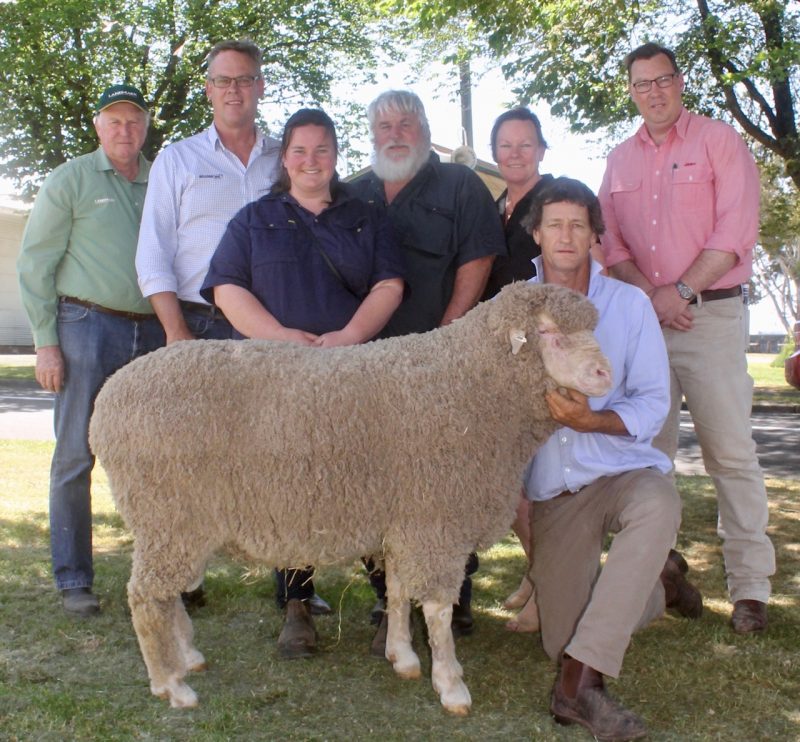 Stephen Chalmers, Landmark, Tim Lord, Arcadian Wool, Maddi, Rob and Liz McColl, Ross Milne, Elders, and John Nadin, Macquarie, with the top-priced ram.
States' Year in Review
South Australia
South Australian ram sales for 2019 have been quite strong with many studs seeing an increase in both clearance and average price. This is despite the lack of many commercial Dohne clients who have been unable to buy due to the ongoing drought. Each year more sheep enterprises are converting to Dohnes to capitalise on high meat prices while maintaining a self-replacing flock. Sales this year in the State had an average of $1,477 at a clearance rate of nearly 83%. Highest price ram for the state was $5600 from Ulooloo Dohne Merinos to West Wail Dohne Stud.
Current high prices for all sheep related commodities puts the Dohne Merino as a true high performance multi-purpose breed in a great position in the industry. Hopefully 2020 will see rainfall returning to somewhere near average in the areas that need it the most, and the benefits of the Dohne Merino will be a big part of the Australian sheep industry into the future.
Rob Hall, ADBA South Australian President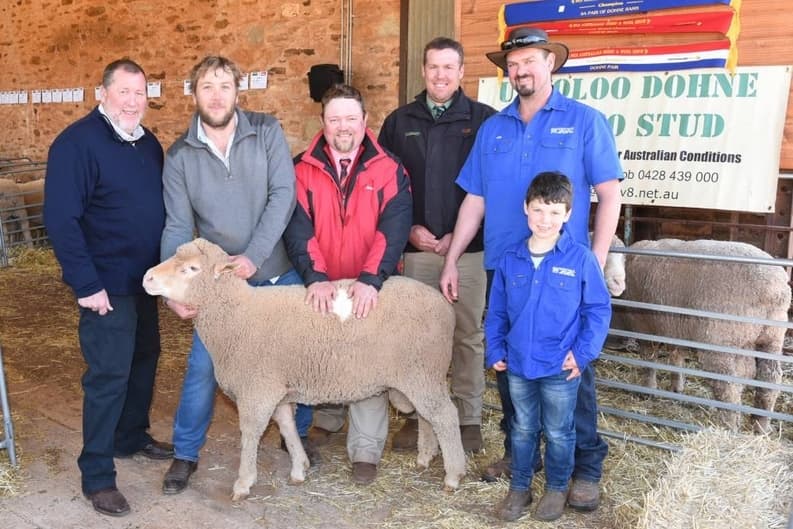 Greg and Rob Hall, Ulooloo Dohnes, Elders Burra's Michael Foster, Landmark Jamestown's Andrew Parsons and Luke and Milton Ellis, Pimpinio VIC.