September Newsletter 2023

Sign Up to receive Dohne Newsletters – Click Here
Sign Up to become a Dohne Member – Click Here
Full Newsletter – PDF Copy
Coonong Dohne Sire Evaluation Report
2021 Drop Post-Weaning and Yearling Assessment Sire Evaluation Site Report – Full Report
AMSEA Ben Swain Article – Full Report
With joining and preg scanning completed, lamb marking was next on this year's agenda for the Coonong trial.
On a good clear winter day, the 9th August was lamb marking day at Coonong.
The day included regular lamb marking procedures with trial addons of EID tagging, DNA sample collection, breech and body wrinkle scoring, bare breech scoring and dark fibre inspection and detail.
Thank you to the following people that assisted with this lamb marking;
Allan Casey – Breech and Wrinkle Scoring
John Nadin – Breech, Wrinkle and Pigmentation Recording
Lucinda Eddy – DNA Sampling
Darren Gurnett – Tagging
Coonong Staff – Catching, Marking, Vaccinating and Drenching.
A total of 401 lambs were marked for the day, with the next operations being ewe classing and shearing as well as lamb weaning and weight measurements planned for September. 
Don Mills – Convenor, ADBA Coonong Sire Evaluation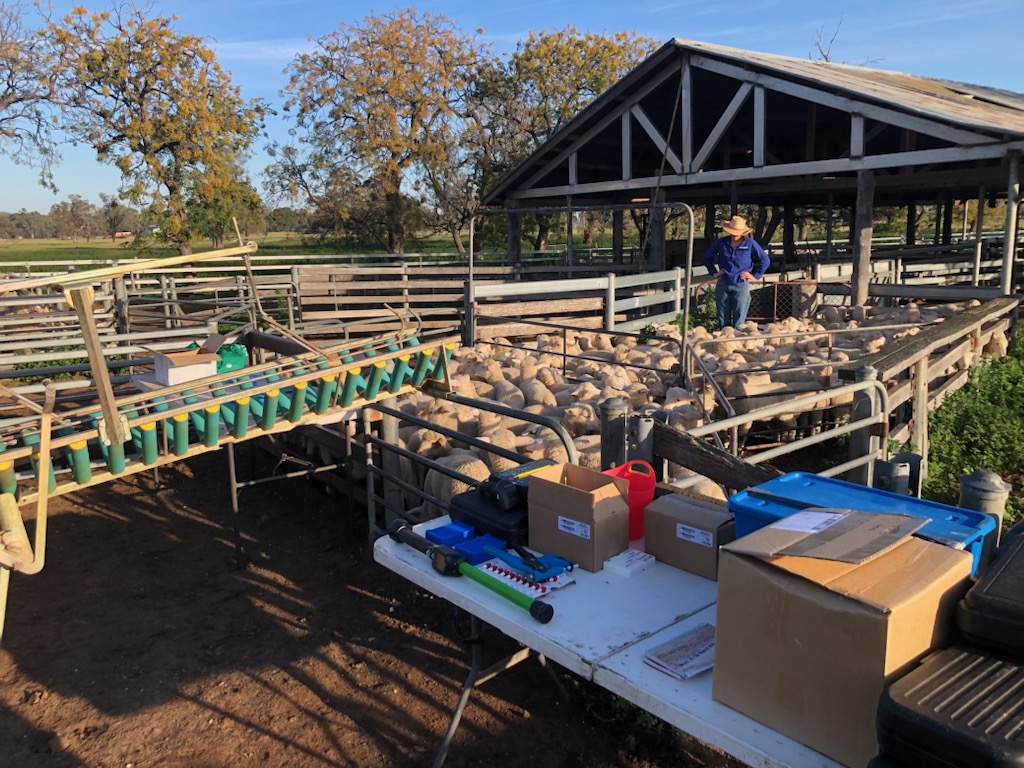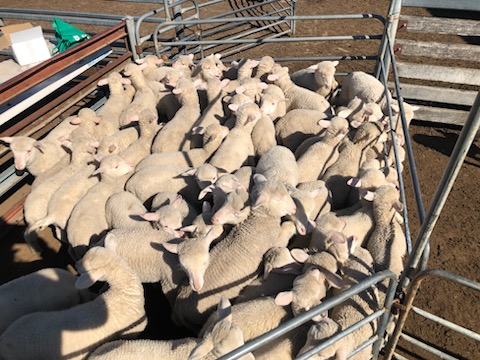 Lamb marking Sire Evaluation ewe progeny August 23 including, DNA TSU sampling, breech and body wrinkle scoring, pigmentation recording and EID tagging. 
Dohne Handbook
The Dohne handbook is a great promotional item that covers all aspects of the Dohne breed.
View and share this Dohne handbook with clients by email and/or social media platforms.
English Version – Dohne Handbook Online
Spanish Version – Dohne Handbook Online

Dohne Ram Sales
Dohne ram sales continue across three states this month; Western Australia, South Australia and New South Wales, then onto Victoria in early October. For more details on these sales see details below:
Dohne Sale Results
Sale reports and photos on behalf of the Stock Journal.

Babirra Dohne Ram Auction, Stansbury SA
25 rams sold to $1800(twice) and averaged $1068.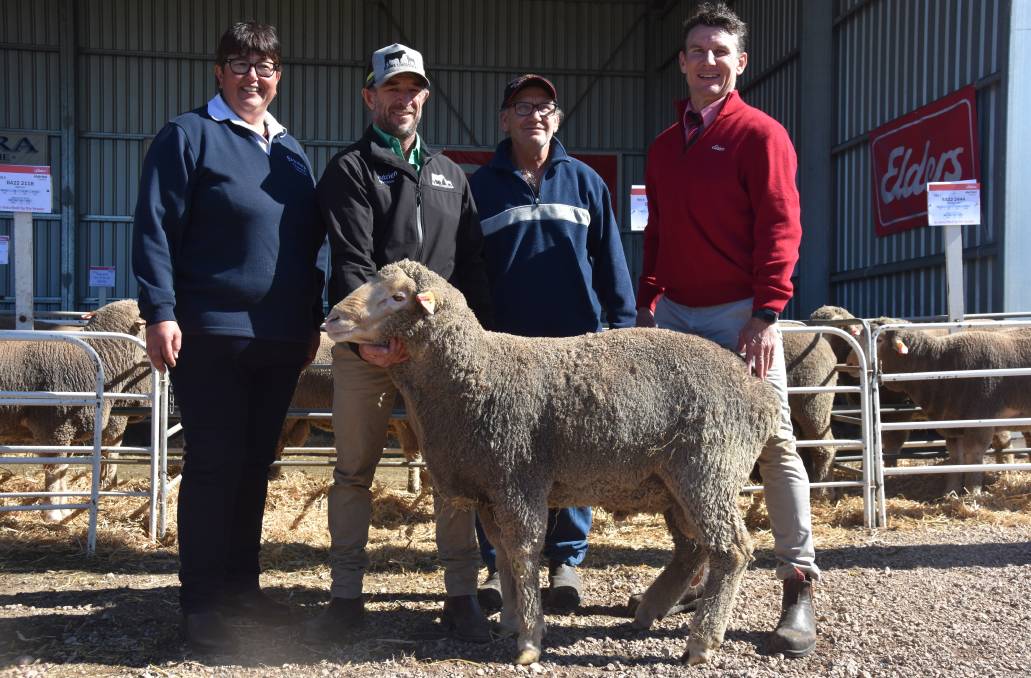 Lynda Farrow, Julian Burke, Peter Twartz, Yorketown and Adam Pitt, with the Lot 5 equal top priced Dohne
Hill View Dohne Ram Sale, Streaky Bay SA
59 rams sold to $4200 and averaged $1239.
Full Sale Report – Click Here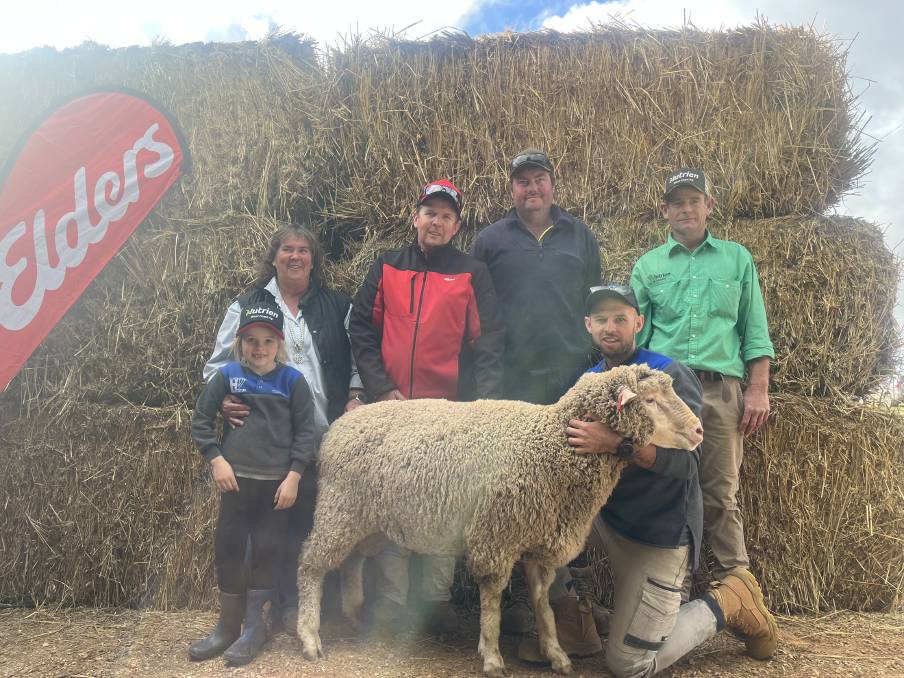 Hillview Dohne's Mila and Heather Holmes, Elders Milton Holmes, lot 7 buyer Everglen Ag's Wayne Hodge, stud principal Robert Holmes, and Nutrien's Matt Kerin. 
Eagle Ridge On Property Ram Sale, Cowell SA
29 rams sold to $3600 and averaged $1325.
Full Sale report – Click Here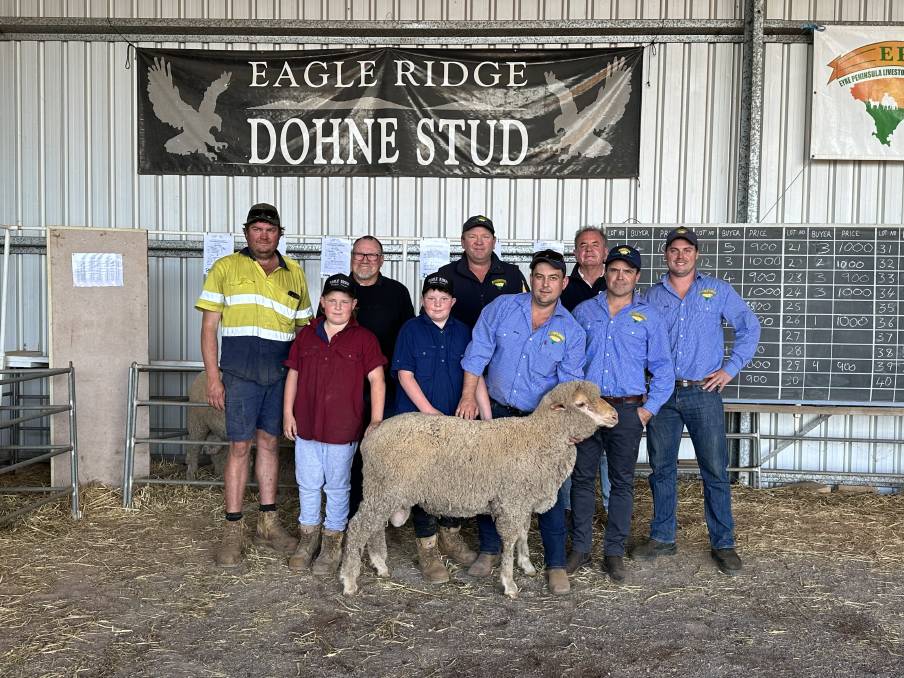 Lot 9 buyer Everglen Ag's Wayne Hodge with sons Kaden and Cooper, Eagle Ridge stud principal Paul Webb, Eyre Peninsula Livestock's Richard Hill and Matt Brown, Quality Wools' Lawrence Seal, EP Livestock's Hayden Cupple and Scott Masters. 
Clover Downs Dohne Ram Sale, Barabba SA
48 rams sold to $1800 and averaged $1029.
Full Sale Report – Click Here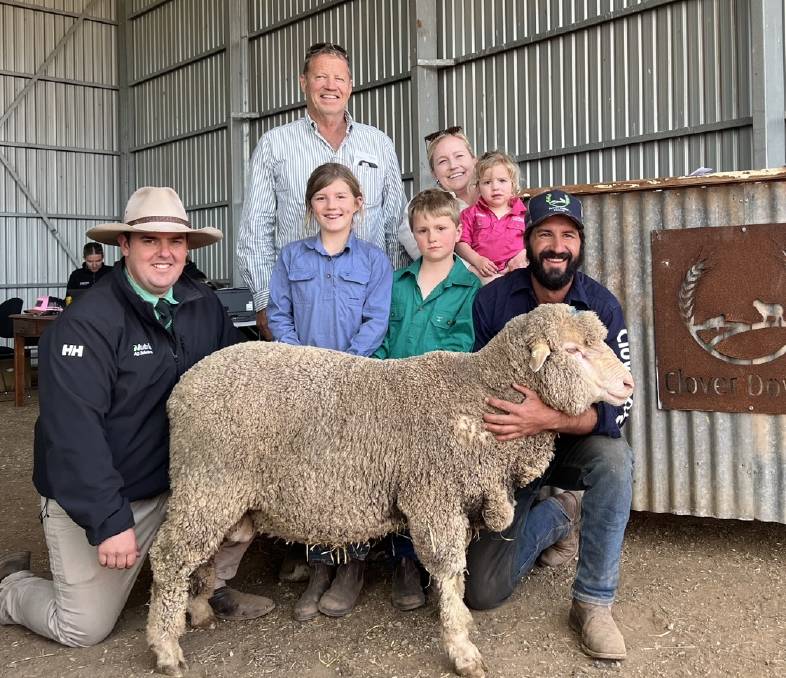 Nutrien Ag Gawler's Peter Marschall, top price and volume buyer Herb Hyde, Willow, Cash, Georgia Mattschoss, Maggie and Alex Mattschoss, Clover Downs. 
Ulooloo Dohne Ram Sale, Hallett SA
56 rams sold to $3800 and averaged $1493.
Full Sale Report – Click Here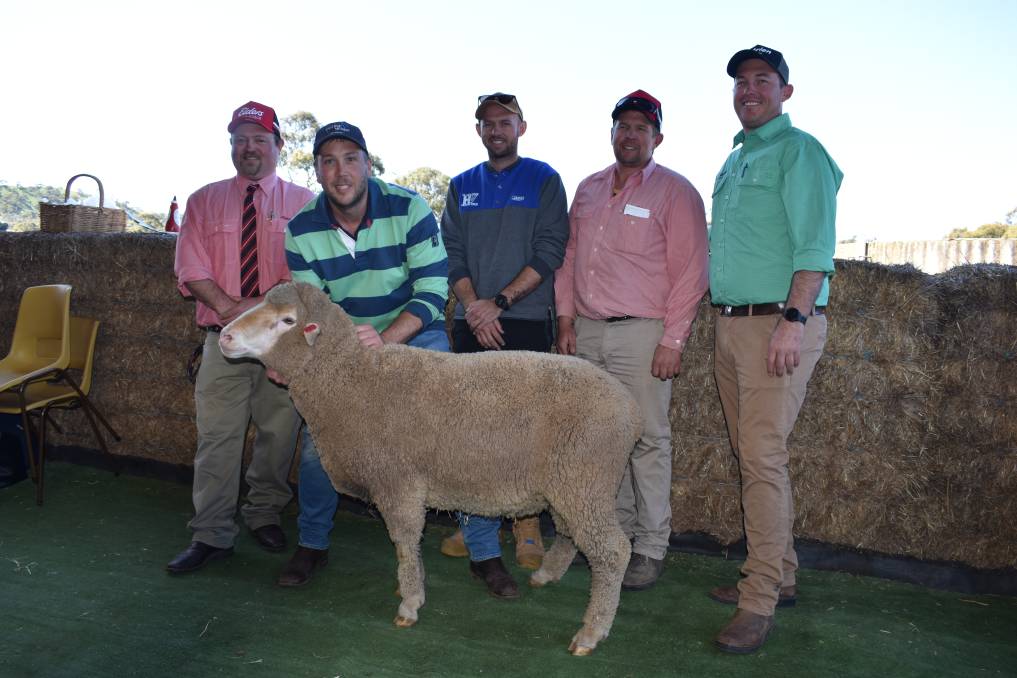 Elders Burra's Michael Foster, Ulooloo principal Rob Hall and the lot 40 ram which made $3800, buyer Hillview Dohne stud principal Robert Holmes, Chilpenunda, Elders Streaky Bay Milton Holmes and NutrienAg Solutions Jamestown's Shannon Jaeschke.