Traditional wool producers change for the better
By Carla Wiese-Smith | 25th July 2013 | The Land
Wool production runs deep in the veins of the Hall family from 'Carunna Vale', near Jamestown. Peter and Jenny Hall and their son Tim currently farm their 1,575 hectare family property, the family having been top and specialist wool producers since 1885.
Things have changed in recent times at' Carunna Vale', with a switch from Merinos to Dohnes. Wool bales are still being rolled out of their shearing shed with AAA branding, but their primary source is now from the Dohne breed of sheep.
For the Halls it was a simple adjustment to achieve greater efficiency and profitability within their sheep enterprise, run in conjunction with cropping in this reliable mid north location. They saw margins continuing to decline for specialist wool producers so they decided to do something about it! They now run 2,000 Dohne ewes and as a result are realistic players in the sheep meat industry; bringing lucrative returns from both the wool and meat sectors.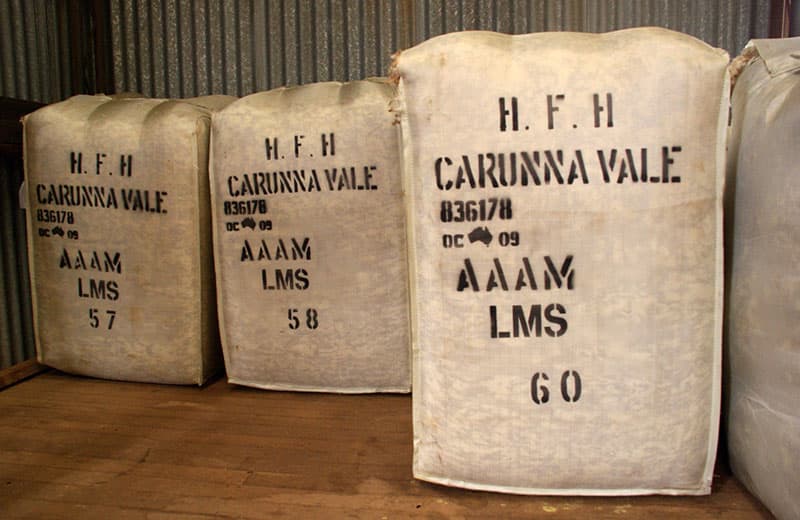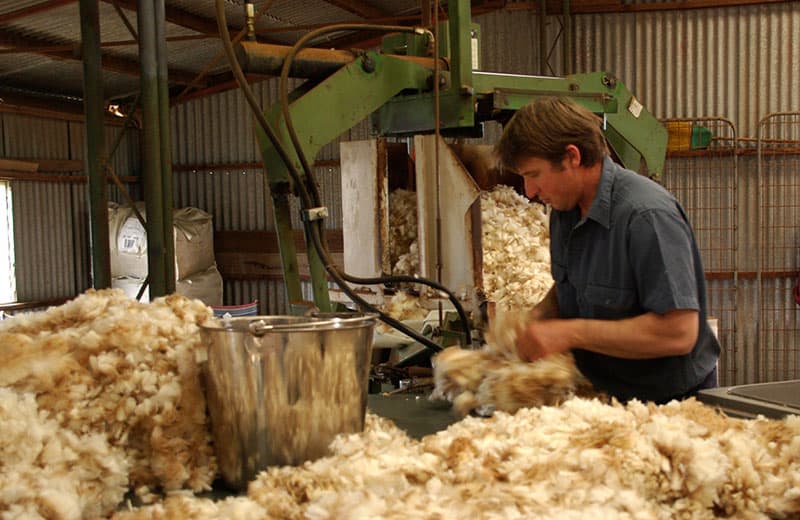 The move to bolster the income producing capacity of the property was not done without significant research. There were plenty of options available to them, from the vastly improved and long established meat breeds, right through to the latest imported breeds.
Dohnes offered a quality product in either area and seemed the best option. As Peter put it; "If we felt we'd made the wrong move, we could always go back to Merinos at anytime without any problems. Dohnes offered good carcase attributes, still had good wool, fitted into the self replacing flock strategy of not having to run multiple breeds, plus they gave us management flexibility," he said.
For Peter, Jenny and Tim, the move has been a very positive one. According to Jenny it is, "The best move the Halls have made in years"!
The Halls lamb their ewes down in April/May as this fits in best considering both cropping and sheep marketing options. "The lambing percentage of 'Carunna Vale' Merinos was always good; generally ranging from 100% to 110%, but the Dohnes are up and above these Merino figures," Peter said. "They do have more twins, hence the higher percentage, so producers need to be aware of the extra nutritional management requirements as a result," he added.
"We also find the Dohnes are less fussy in their grazing habits and will eat pasture that Merinos won't, without stripping the protective cover. This has meant we can now lamb Dohne ewes in our hill country where Merino ewes simply wouldn't do. We could only run wethers there before," Peter said
The family's experience has led to the philosophy that 'turning stock over as quickly as possible with the least work' is the best policy. The turnoff of their lambs is therefore very much dependent on their management efficiencies and of course, the prevailing climatic conditions. While they are relatively new to the business of lamb production, their vast experience as top sheep producers has come to the fore and their results have been up with the best. They are turning off a vast majority of their wether lambs as prime, knowing the lamb weights and selling on hooks.
At weaning the Halls select the best 500 ewe weaners. These are then grown out and assessed as hoggets before making selection decisions on the 300 ewes to keep. The other 200 are then marketed as breeding ewe replacements. Rather than accept the 'luck of the saleyards' situation they initially offered their surplus 1.5 year old ewes on the internet where they received a premium over saleyard prices. Repeat buying requests suggest customer satisfaction is high.
As sticklers for quality, a lesson learnt from their long history as sheep producers, the Hall family are certainly kicking goals since their move into Dohnes.