May Newsletter 2018

Sign Up to receive Dohne Newsletters – Click Here
Full Newsletter – PDF Copy
Council Report
International Dohne Merino Conference and Tours Report – Uruguay 
The Pre-Conference Tour of studs, a wool scouring plant and a research station in Uruguay showcased the quality of the pure registered Australian Dohne and the commercial Dohne/Corriedale cross.
The impact the Dohne is having in Uruguay is quite remarkable.
The conference held at the Durazno Rural Society saw 12 speakers from various countries deliver presentations covering a variety of industry topics relevant to local and international sheep breeders along with country Dohne association updates.
The hospitality of the Uruguayans was second to none.
Next edition we will report on Argentina and Chile Post-Conference Tour. Safe travelling to all delegates still making their way home.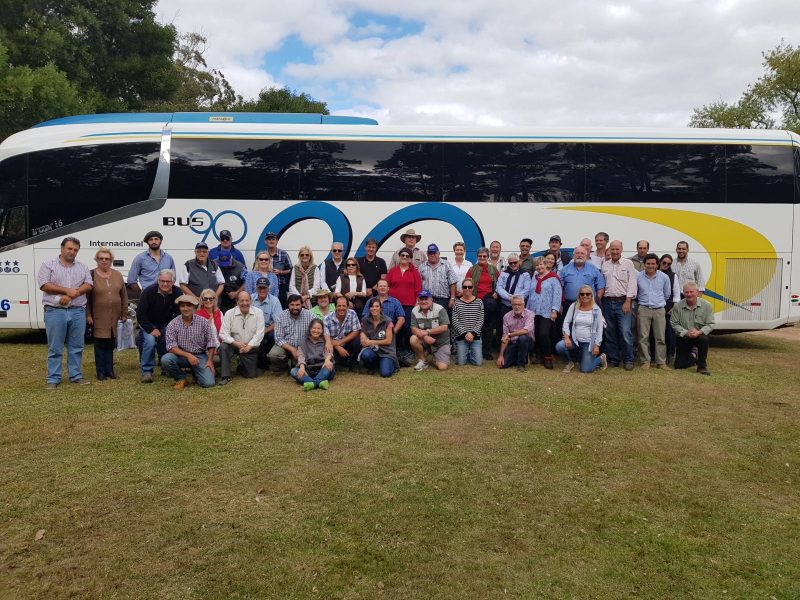 Australian, New Zealand, South African, Argentina, Chile and Uruguay delegates at the International Dohne Merino Pre-Tour and Conference in Uruguay.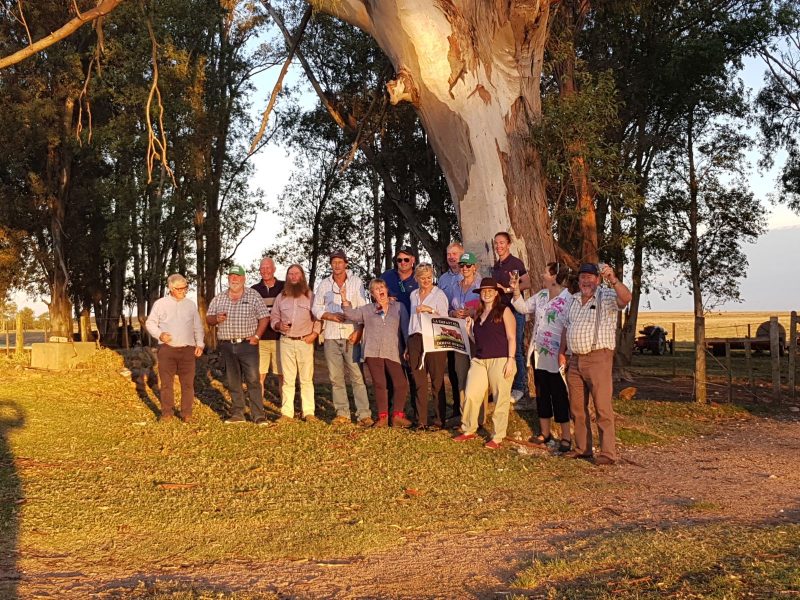 Australian delegates at La Empastada Stud in Durazno Department, with owner Carolina Fillat.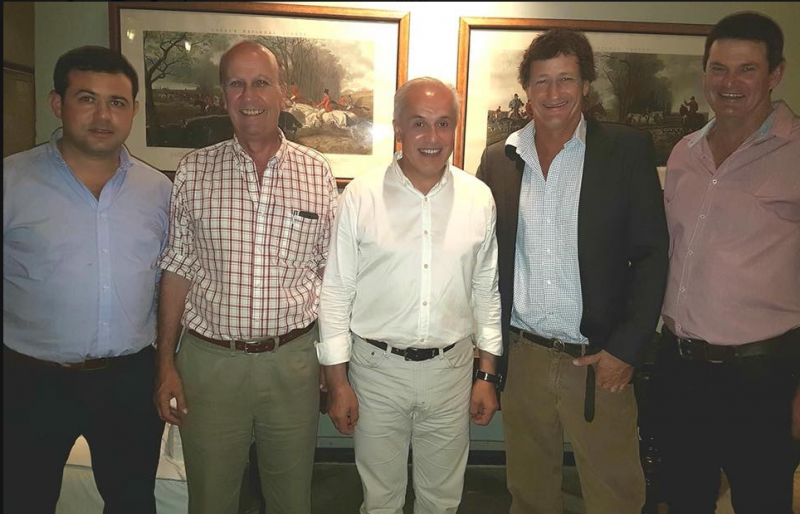 International Dohne Cocktail Party at Hotel Santa Cristina, Dohne Presidents come together: Argentina – Emilio Rivera, Uruguay – Gabriel Capurro ,Chile – Hugo Vera, Australia – John Nadin,  South Africa – Koos Vosloo.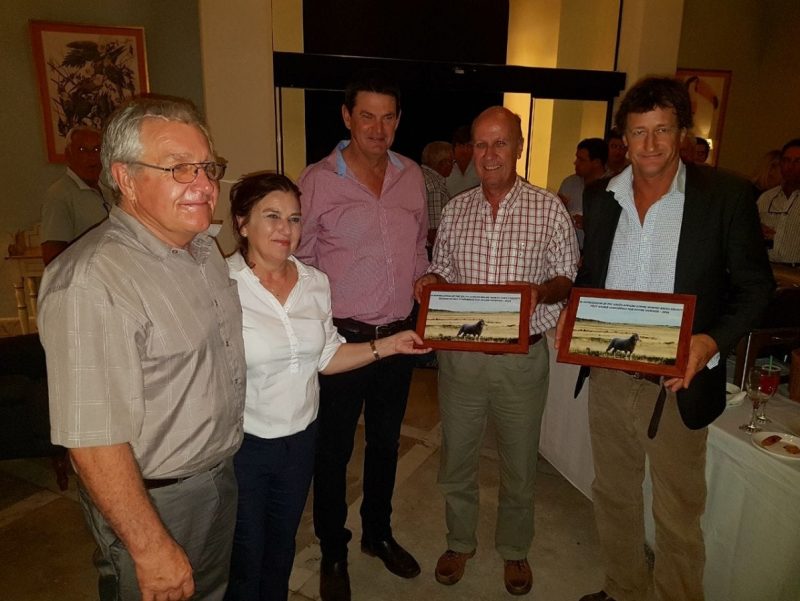 South Africa President Koos Vosloo presents Uruguay President Gabriel Capurro and Australian President John Nadin with a thank-you gift (gift – 2018 National Sale Ram, new world record price of R335 000) for both countries holding International Dohne Conferences and Tours.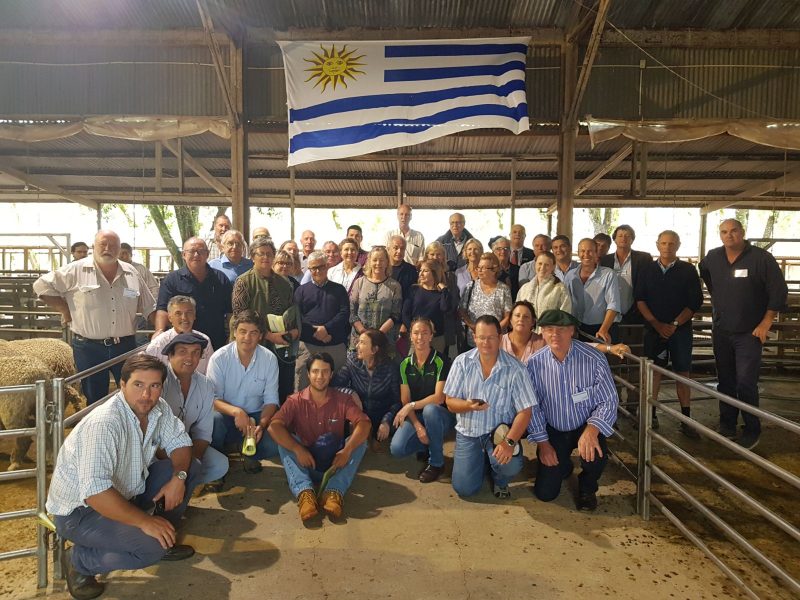 Delegates at the International Dohne Merino Conference sheep auction at Durazno Rural Society.
Australian Sheep and Wool Show 2018
Classes:
Print Copy – Click Here
Previous showing exhibitors
Class 1 – Single Ram 2 – 5 year old  – 1st, 2nd, 3rd
Class 2 – Pen of 3 Rams 2 – 5 year old – 1st, 2nd, 3rd
Class 3 – Pair – 2 sons of a sire or sire and son 2 – 5 year old – 1st, 2nd, 3rd
New showing exhibitors and/or small breeders
Class 4 – Single Ram 2 – 5 year old – 1st, 2nd, 3rd
Class 5 – Pen of 3 Rams 2 – 5 year old  – 1st, 2nd, 3rd
Class 6 – Pair – 2 sons of a sire or sire and son 2 – 5 year old – 1st, 2nd, 3rd
Class 7 – Champion single ram (classes 1 and 4)
Class 8 – Champion pen of 3 rams (classes 2 and 5)
Class 9 – Champion sons of a sire or sire and son (classes 3 and 6)
All classes to be judged on uniformity and trueness to Dohne type both subjectively and objectively.
Conditions of entry  – All rams must be
Registered with the ADBA
Current Brucellosis accredited
Bred by the exhibitor
Between 2 and 5 years of age
Maximum of 5 entries per stud prefix
Exhibitor to be a current financial member of the ADBA and Sheep Genetics
Shorn between 1st and 7th April 2018
$150 fee per ram
Data to come from the June 2018 2nd analysis
Entries close Friday May 4.
Fleece Competition (Dohne marquee)
3 Fleece – to be judged on quality and uniformity – Champion
18th Australian Fleece Competition – Click Here
For further information and expression of interest contact Murray Rogerson 03 5577 8248.


SA Sheep Expo – 18 to 20 April
This was a superbly well run event for more than 90 young people 12 yrs to about 24 yrs old. They had a 3 day event at the Royal Adelaide Showgrounds, where they learned many skills and principles of sheep breeding and care.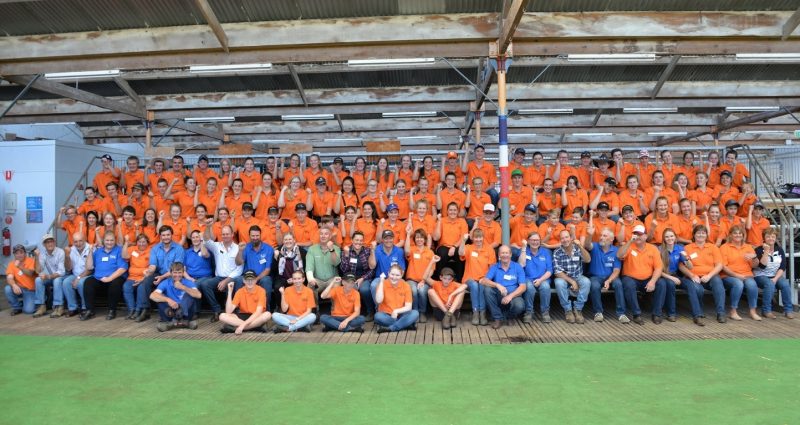 SA Sheep Expo 2018 registered participants.
Sheep Week – 18 to 27 June
SHEEP Week will be returning for its second year in 2018, after a successful first year, and the event is expanding to nine days across Victoria, south-east South Australia, and further north into New South Wales.
http://www.stockandland.com.au/sheepweek/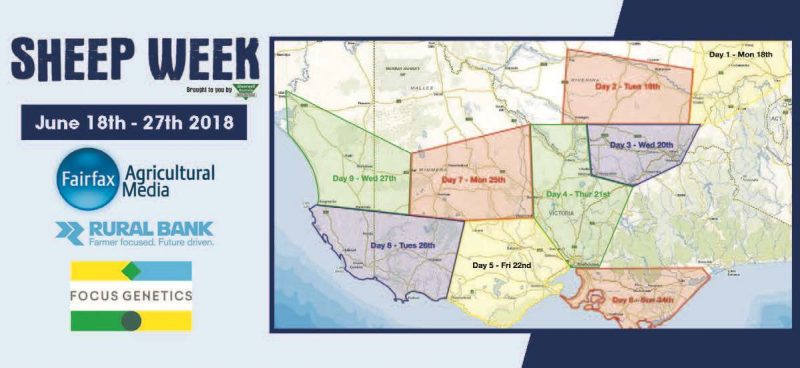 Brett's Blurb (Brett Wilson, Dohne Data Manager)
It has been quiet past two months for me working on Dohne data. There has not been new data added to the analysis for the past three runs. I assume things are about to get very busy so please get your data to me 2 or 3 days before the Sheep Genetics analysis cut-off date to ensure I can include your data. Analysis Cut-Off Calendar
Sheep Genetics Reports: Episode 5.
The fifth report from Sheep Genetics that needs investigating is the Sire Summary.
This report is complete review of Sires used for your stud in the analysis and is used to review that the sires joined, and number of lambs born to each sire is correct.
This is a very simple report that does not need a lot of checking. An example of the report displayed below.

The report is broken into sections based on the year of drop, this is shown in the first column of data.
The second column lists the sires that have been used for that year of drop, followed by that sires inbreeding percentage and the stud the sire was bred.
The fifth column lists the Sire of the sire used and his inbreeding percentage.
Finally, the last 2 columns list the number of male and female lambs born to each sire for that year of drop.
Things to watch in this report
Check the sires listed are those that you joined with the ewes.
Watch the inbreeding percentages and make future joining decisions according.
Check the number of progeny born to each sire is correct with your records.
Check the balance of Ram lambs to Ewe lambs.
The Sire summary is simple report, next time I will continue to review the sheep genetics reports looking into the more complicated "Exclusions" report, till then happy data collecting.
Regards Brett